Past Events
2023
Making an Exoneree 2023 Documentary Showcase
May 3, 2023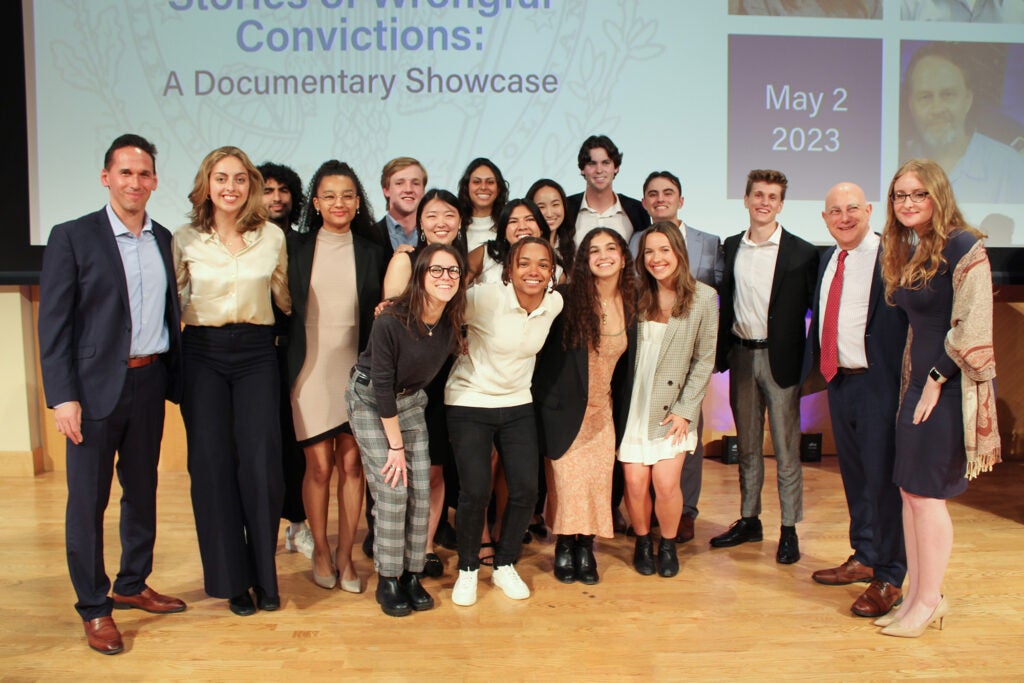 Five lives shattered by wrongful convictions. Five stories of their search for justice and freedom.
Students in the 2023 Making an Exoneree cohort premiered five short documentaries that revealed the facts – and falsehoods – of wrongful conviction cases from around the country.
The First Step Documentary Screening
Feb. 23, 2023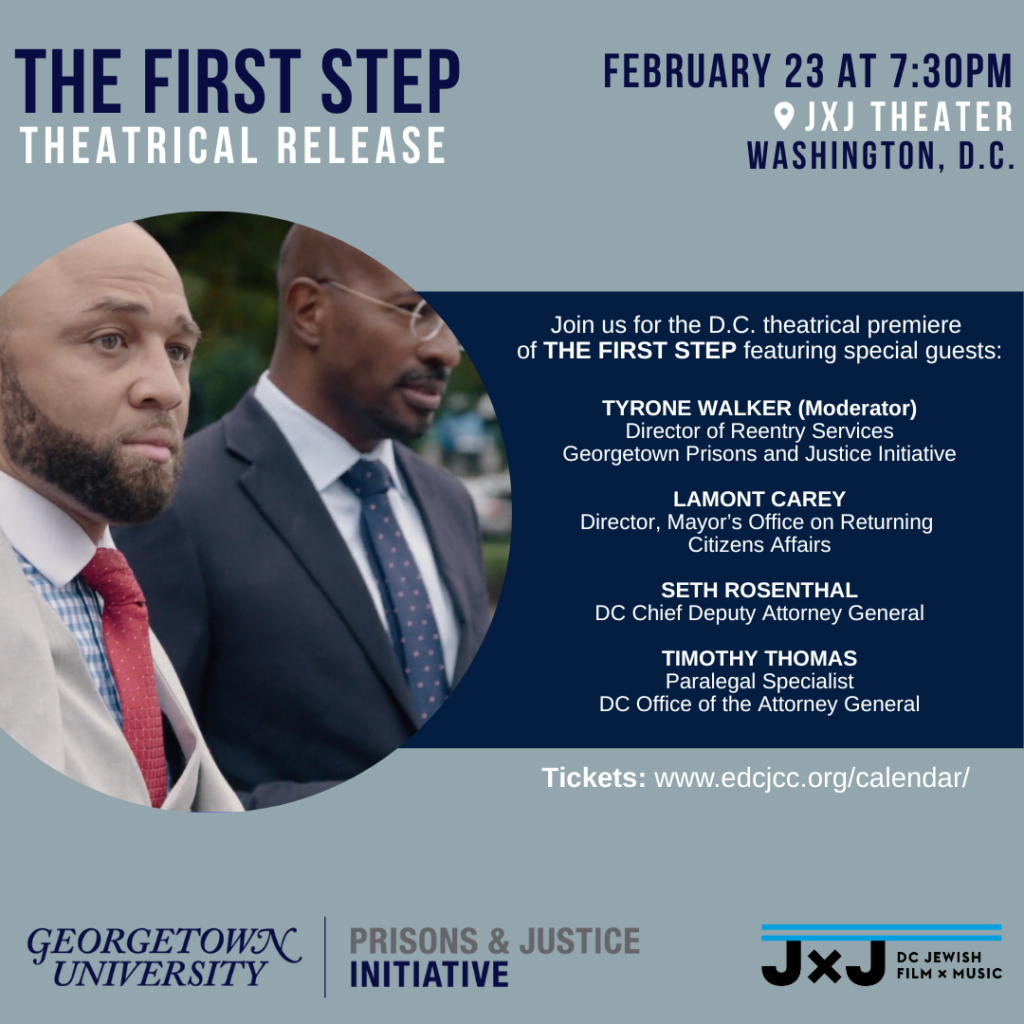 PJI is proud to partner with the creators of The First Step documentary for the film's theatrical release in D.C. The First Step tells a complex, urgent story about the fight for progress on criminal legal reform and addiction amongst the country's divides. Go behind closed doors to see Van Jones and a team of advocates bring together politicians and everyday people fight to pass legislation to bring people home.
Following the film screening, PJI will lead a brief panel discussion with the Mayor's Office on Returning Citizen Affairs and the DC Attorney General's Office.
2022
Free Billie Allen + We The People March on Washington
Nov. 13, 2022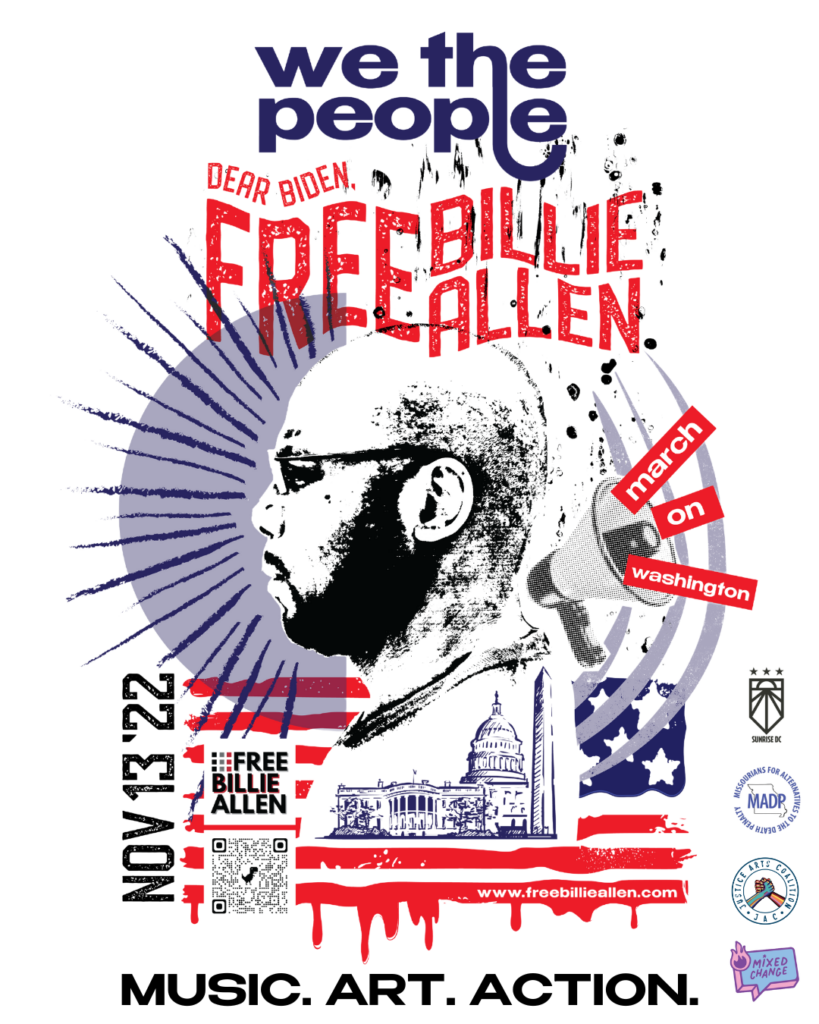 The Free Billie Allen Campaign partnered with several social justice organizations to host a festival and rally in Washington, D.C. to call on President Biden to pardon Billie Allen, an innocent man who was sentenced to death over 25 years ago for a crime he didn't commit. Billie's freedom was fought for by students in the 2022 Making an Exoneree course.
After the rally, organizers hosted an art show featuring works by Billie himself and artist Halim Flowers, a Prison Scholars alum and close friend of PJI.
Valerie Earle Lecture: Gun Violence & Prevention in the DMV
Nov. 11, 2022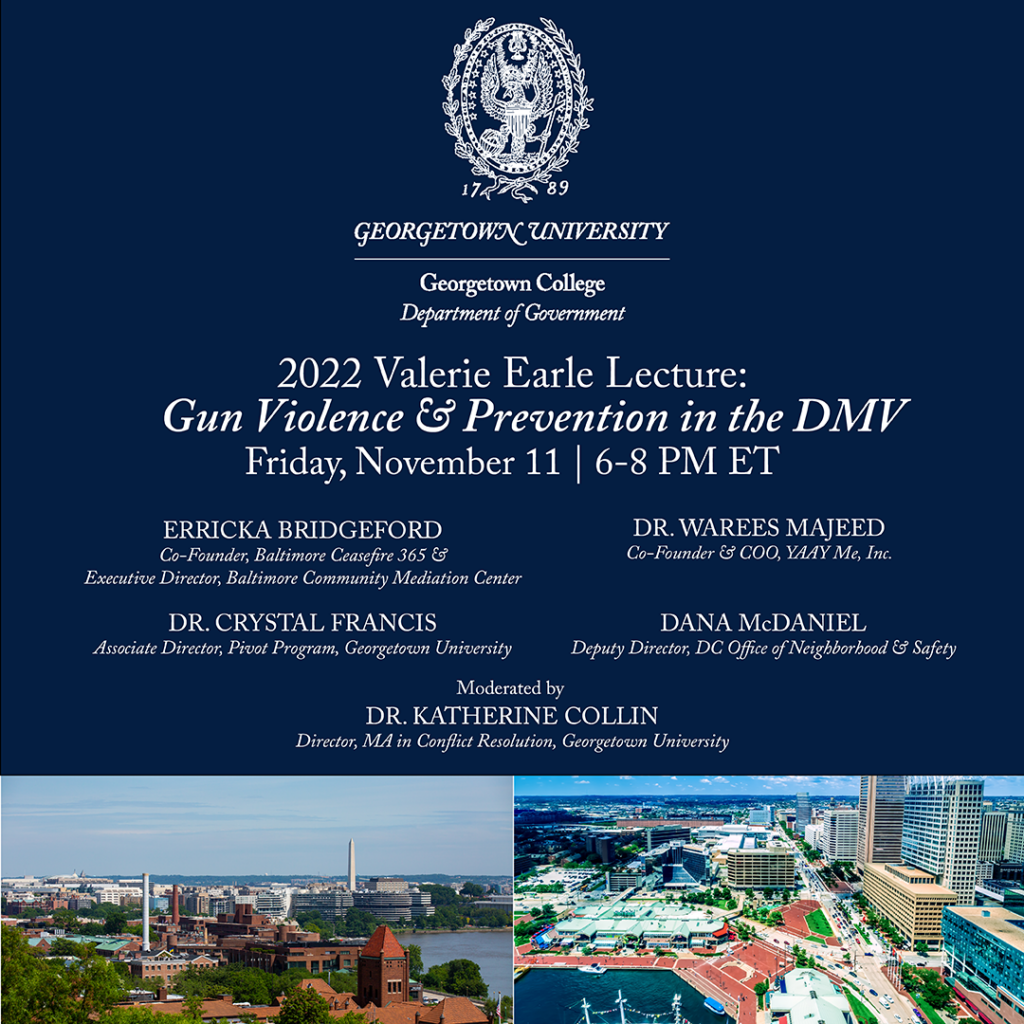 The Georgetown Department of Government's Valerie Earle Lecture brought together local experts on gun violence and prevention, conflict resolution, social justice, and community mediation in the Washington DC-Baltimore metropolitan area.
Making an Exoneree 2022 Documentary Showcase
May 4, 2022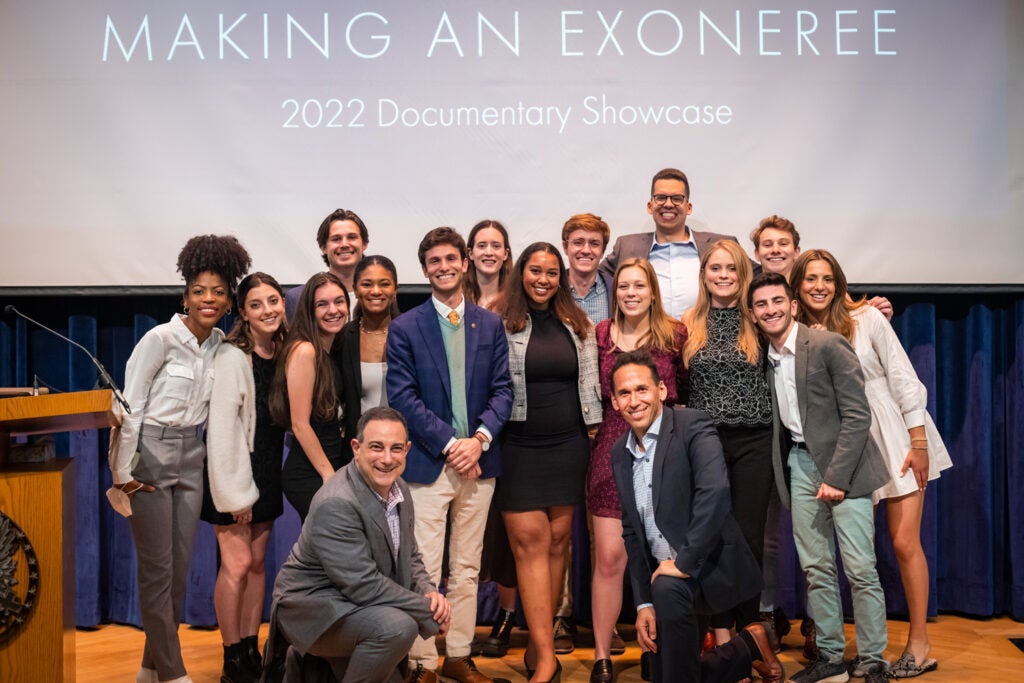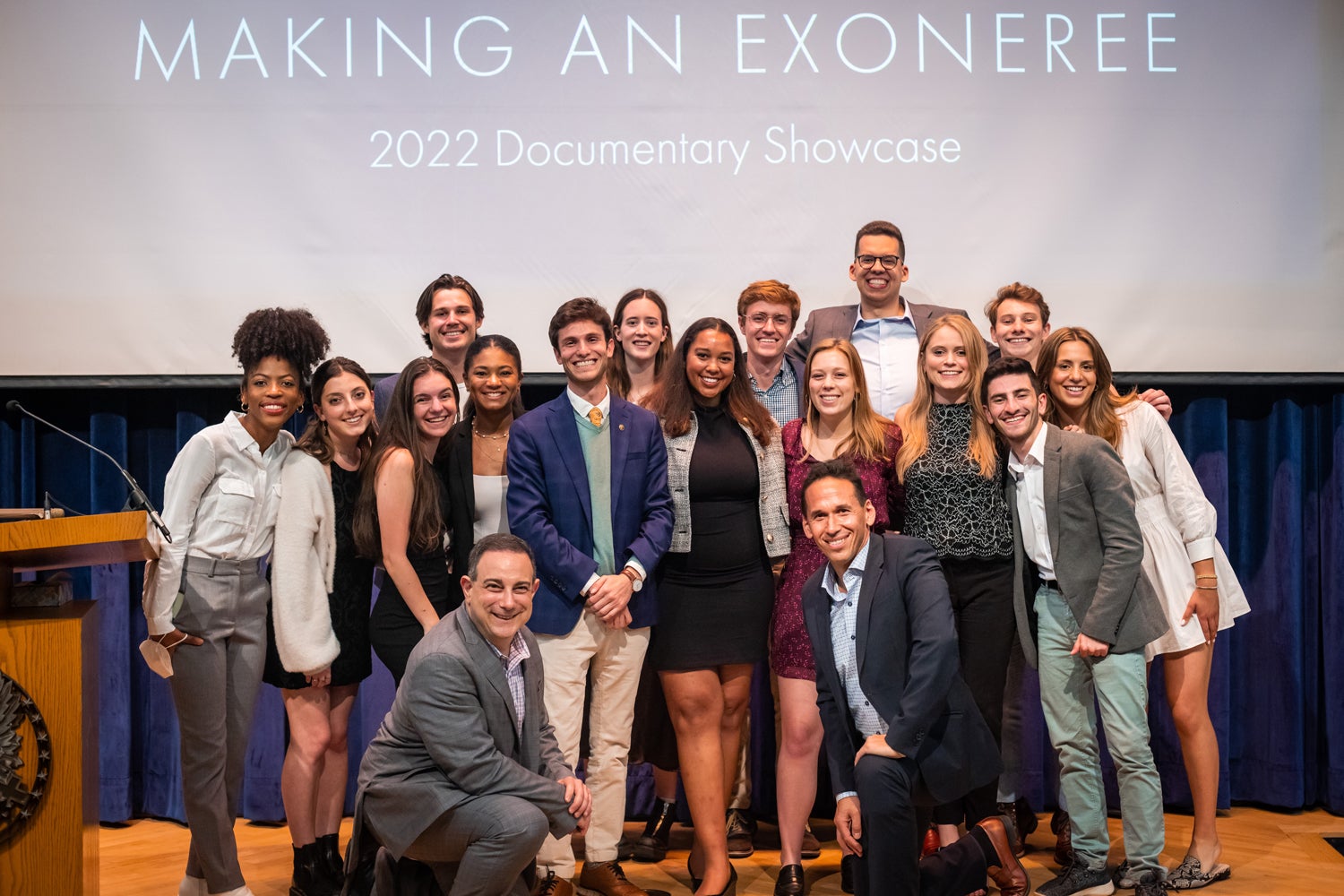 Students in the 2022 Making an Exoneree course presented shared the stories of five wrongfully convicted people through short documentaries.
American Equity & Justice Group: Equity Dashboard Launch Event
April 14, 2022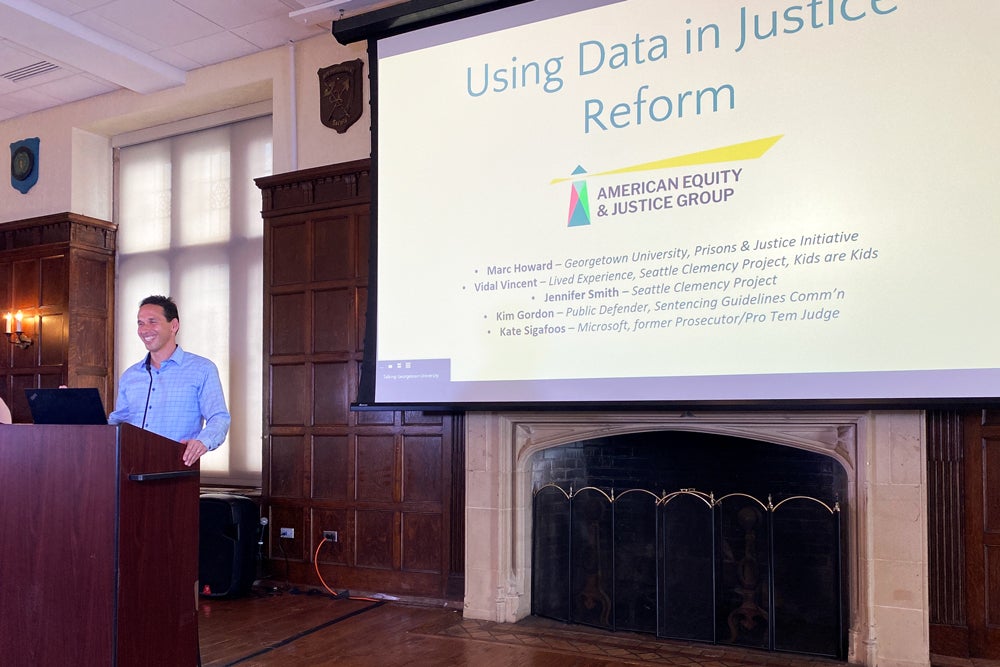 American Equity & Justice Group, a Seattle non-profit, presented their Equity Dashboard, which provides transparency to measure equity in the criminal legal system.
Making an Exoneree: From Wrongful Convictions to Freedom
April 6, 2022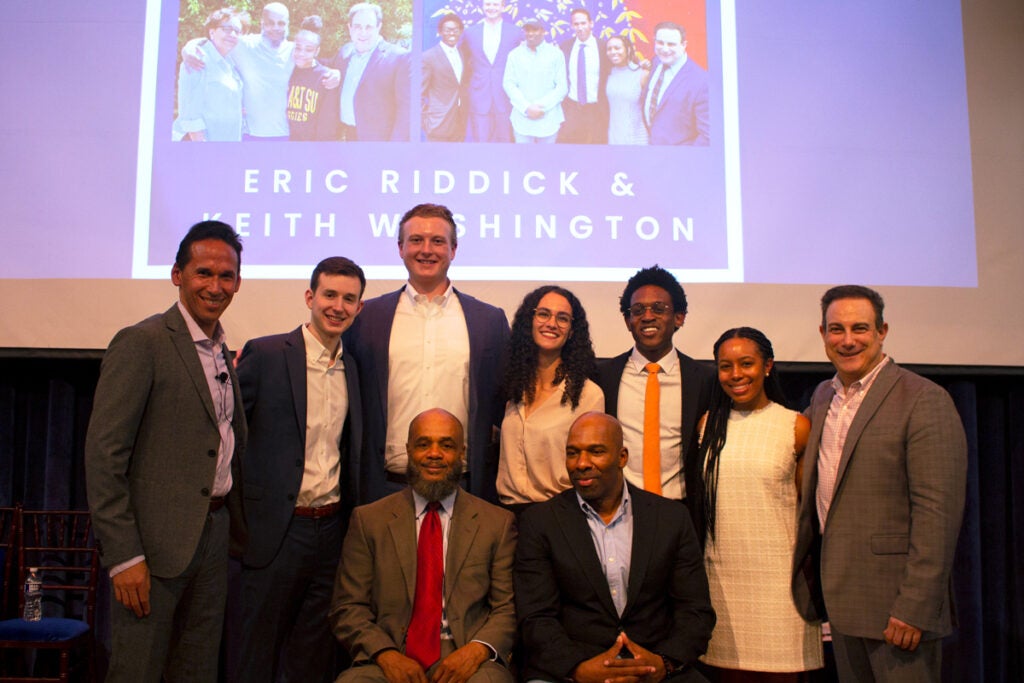 Less than a year after they were released from prison, Keith Washington and Eric Riddick came to Georgetown and reunited with the Georgetown students who helped advocate for their freedom.
Peter P. Mullen Distinguished Visiting Professorship: Martin Tankleff
March 28, 2022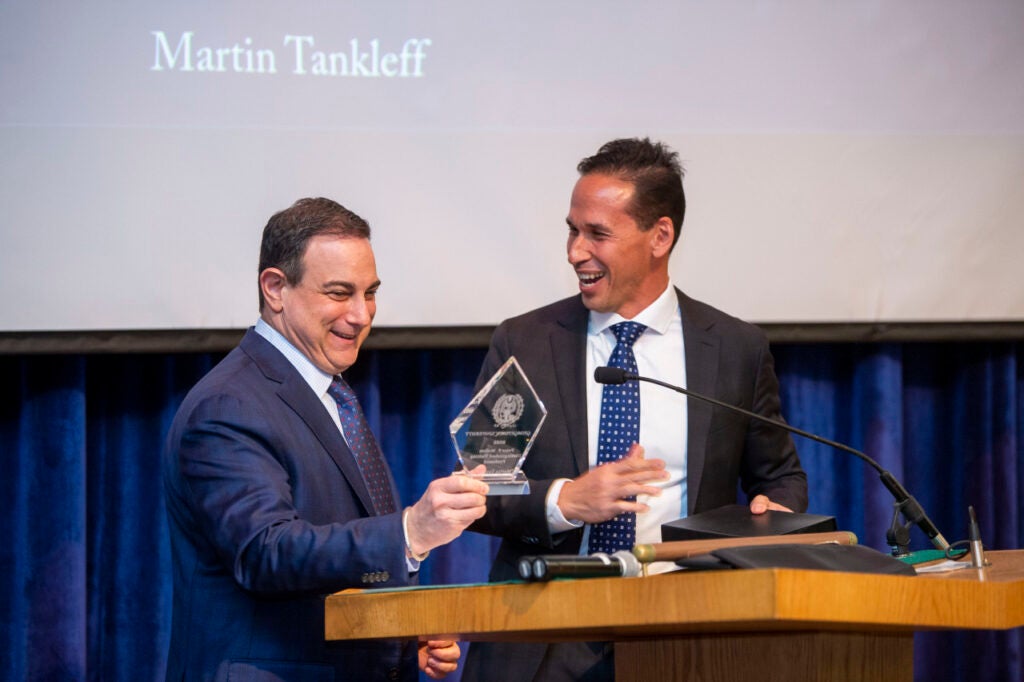 Georgetown honored Martin Tankleff, who co-leads the Making an Exoneree course, as the newest Peter P. Mullen Distinguished Visiting Professor
2021
Making an Exoneree 2021 Documentary Showcase
August 4, 2021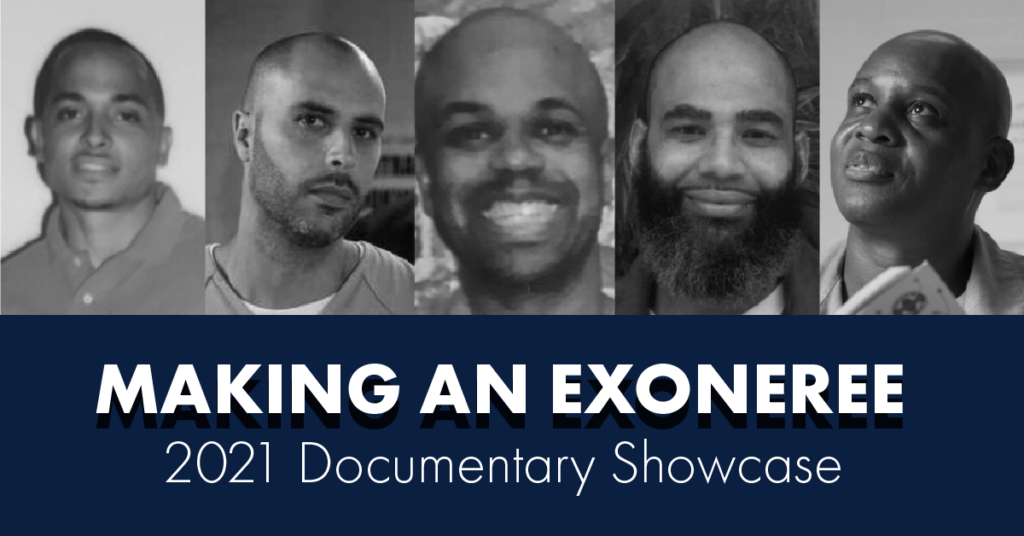 Students in the Making an Exoneree course premiered their short documentaries about five men who had spent a combined 122 years in prison for crimes they didn't commit.
2019
Kim Kardashian West Visits D.C. Jail
July 23, 2019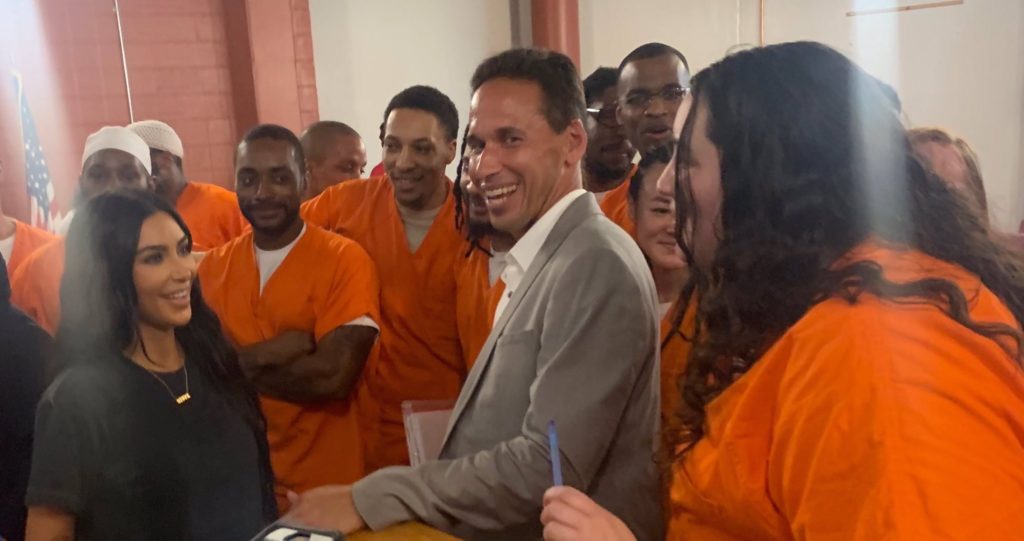 On July 23, the PJI Team was excited to welcome Kim Kardashian West as our Lecture Series speaker for the Scholars Program at the DC Jail!
Making an Exoneree 2019 Documentary Showcase
May 1, 2019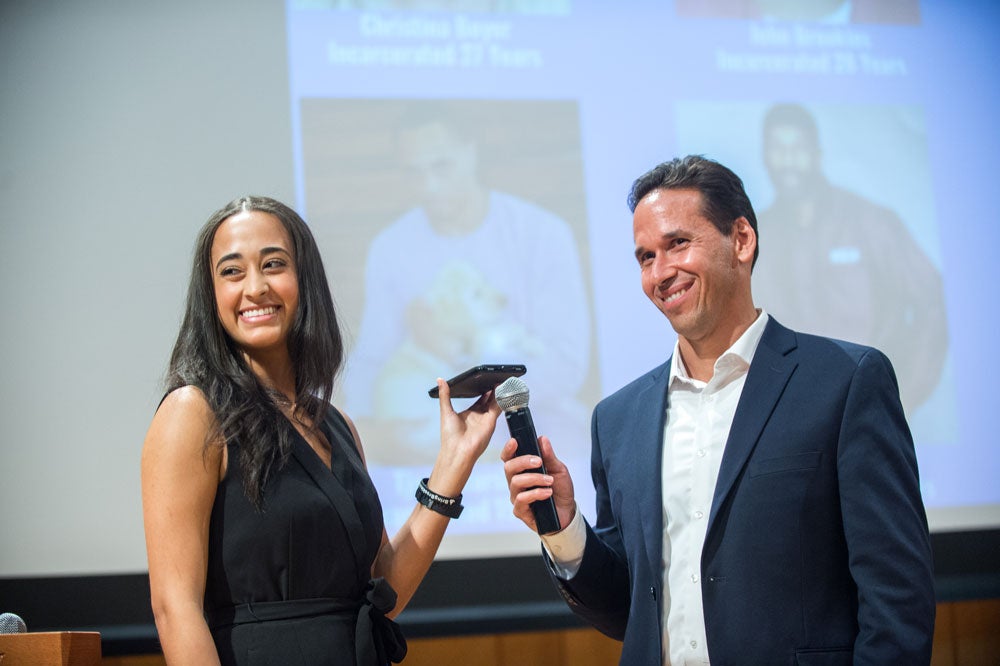 The second annual Making an Exoneree premiere was a powerful and moving event that highlighted the life-changing work of the 18 Georgetown students.
Growing Up in Prison: The Future of Juvenile Life Sentences in America
April 23, 2019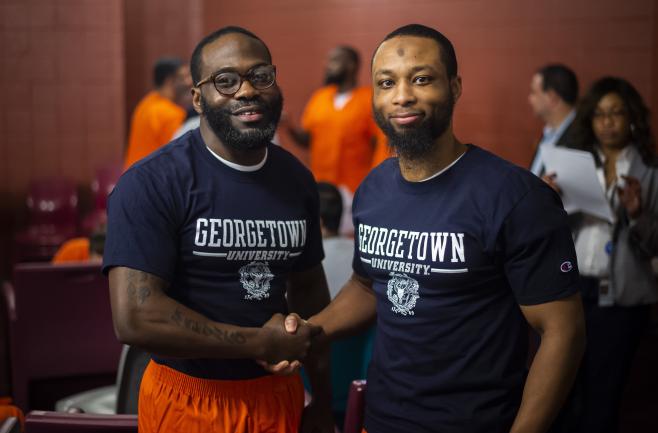 In conjunction with Georgetown's MLK Initiative, the Prisons and Justice Initiative was honored to host an important and timely panel discussion about juvenile life sentences.
Inside Voices: The Free Speech Rights Of Incarcerated Americans
April 16, 2019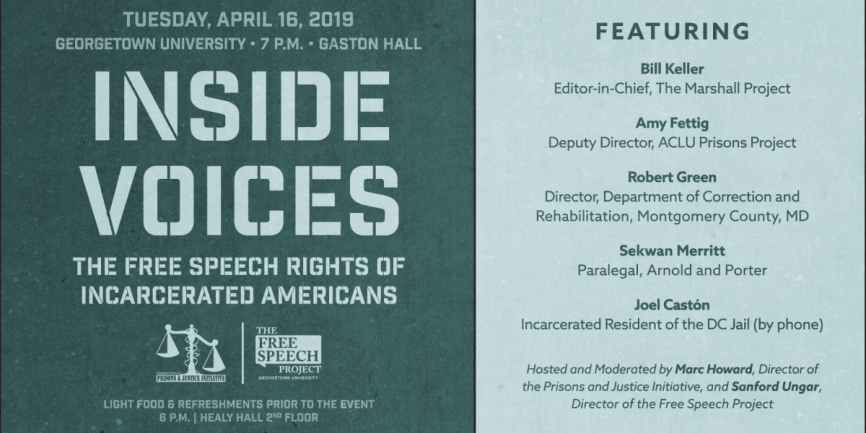 The Free Speech Project and the Prisons and Justice Initiative at Georgetown University were proud to host this major public forum focusing on the free speech rights of incarcerated Americans. The program addressed such issues as the censorship of thousands of books from prison libraries, restrictions on mail and other information and materials that prisoners can receive or obtain, and limitations on what incarcerated authors can write and publish.
The Jumpsuit Project
April 11, 2019
The Prisons and Justice Initiative and The Maria & Alberto de la Cruz Art Gallery were pleased to present the unique artistry of Sherrill Roland in The Jumpsuit Project. After spending nearly a year in the DC Jail for a crime for which he was later exonerated, Roland created this performance as an artistic response to his own experience.
Faculty Seminar Series: Keesha Middlemass
March 19, 2019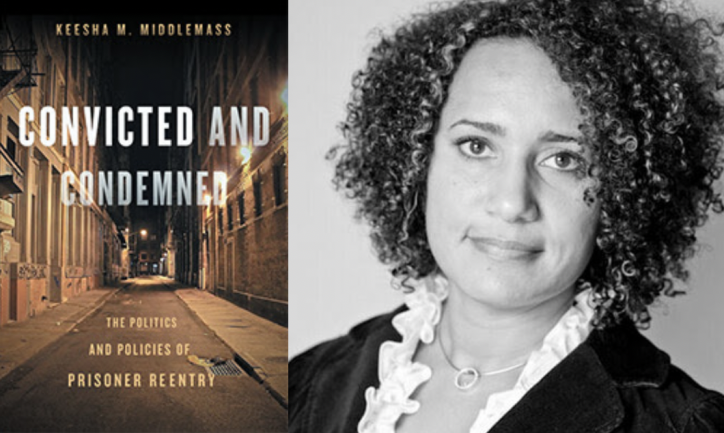 he Prisons and Justice Initiative welcomed Professor Keesha Middlemass, Associate Professor of Public Policy in the Department of Political Science at Howard University, for a discussion on the collateral consequences of a felony conviction. She is the author of Convicted and Condemned: The Politics and Policies of Prisoner Reentry (NYU Press, 2017).
2018
Meek Mill in Conversation with Marc Howard
November 7, 2018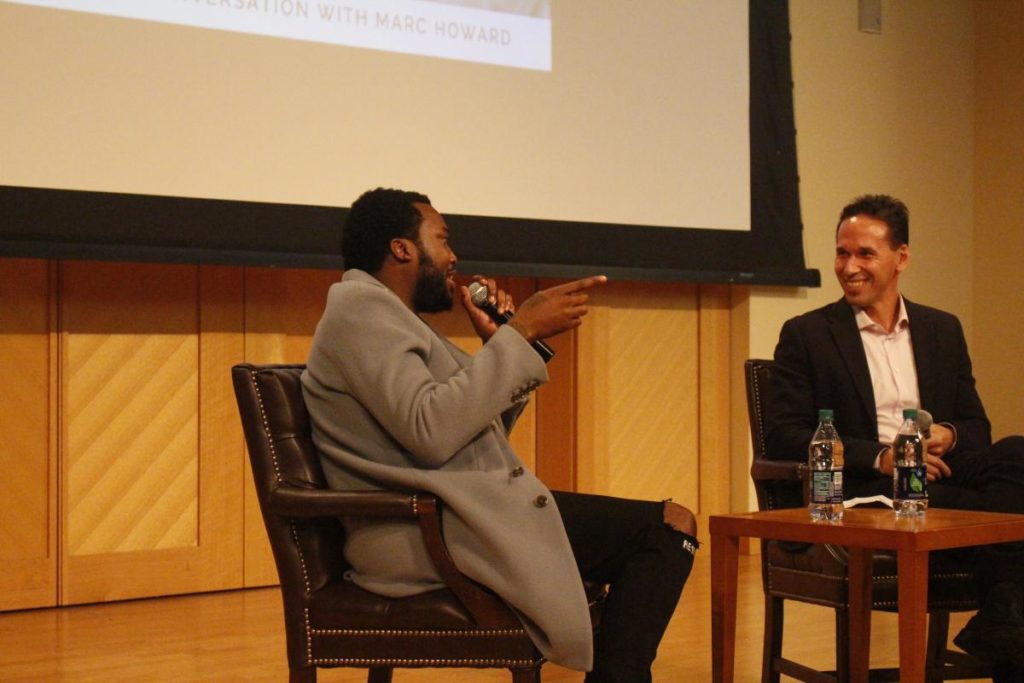 The birth of the #FreeMeekMill movement put a much-needed spotlight on mass incarceration and the probation system, considering Mill has undergone a 10 year probation. In co-sponsorship with the Georgetown University Lecture Fund and The Georgetown Radio, The Prisons and Justice Initiative was excited to welcome Meek to the Hilltop.
Valentino Dixon: Golf Art Saved Me, Georgetown Set Me Free
November 1, 2018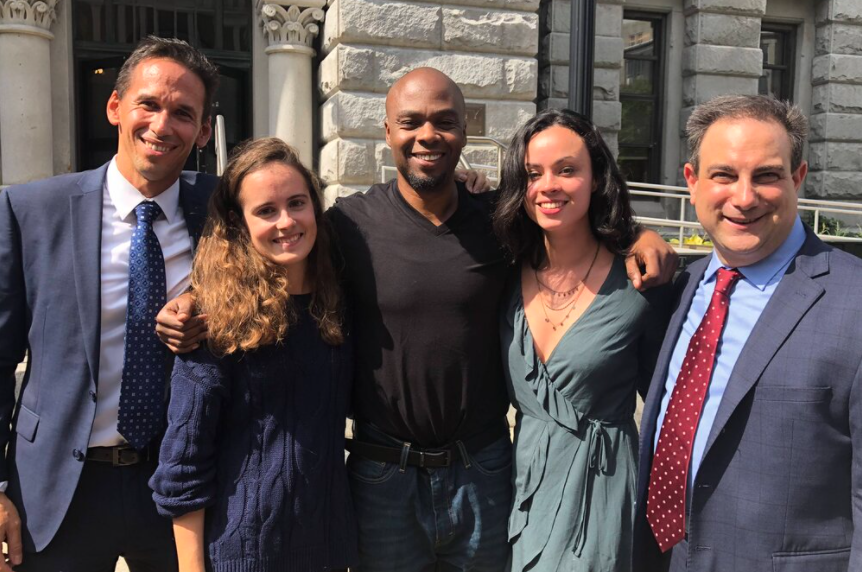 The Prisons and Justice Initiative was thrilled to welcome Valentino Dixon to the Georgetown campus for an extraordinary event and celebration of his exoneration and release from prison.
Jesus Saves: Escaping Gang Violence in El Salvador
October 24, 2018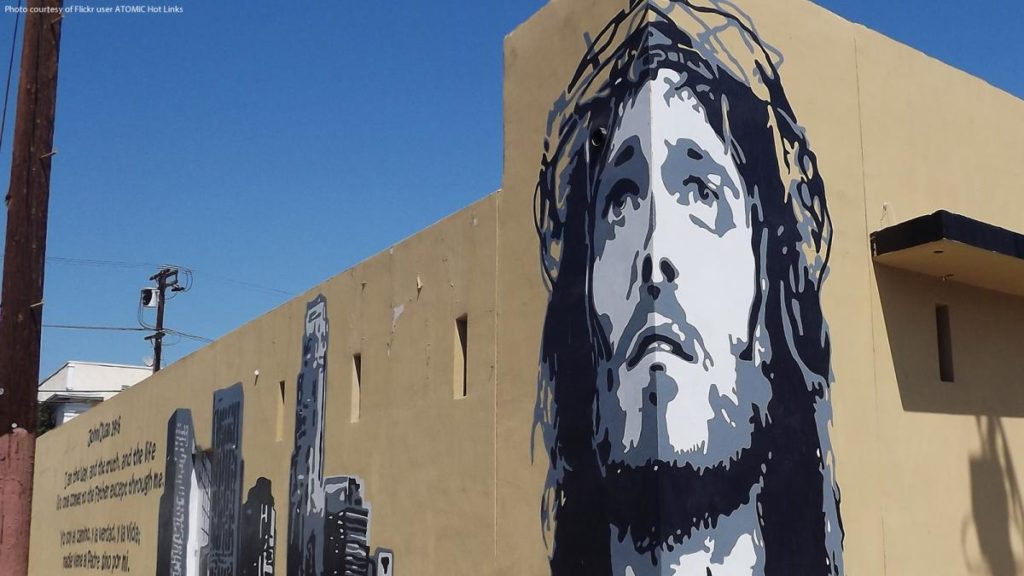 In El Salvador, gang violence plagues communities. Wars between prominent gangs, such as MS-13 and 18th Street, have exacerbated homicide rates across country. Journalist and Pulitzer Grantee Danny Gold examines how "The Only Way Out Is Through Jesus." In this Guardian video feature, Gold reports on how evangelical churches help gang members escape by becoming born-again Christians. Marc Howard, Director of Georgetown's Prisons and Justice Initiative, joined Gold in conversation to discuss this work.
The Crisis Facing Immigrant Children and Youth in the United States
October 9, 2018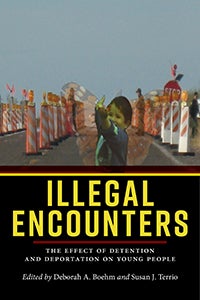 In a context of increasingly restrictive immigration policies, enhanced enforcement initiatives and limited protections, PJI and the Department of Anthropology brought together a panel of immigration experts—academics, advocates, practitioners, and youth—who all spoke to the intensifying challenges of life for young immigrants in the current moment.
Film Screening: "The Sentence"
September 11 2018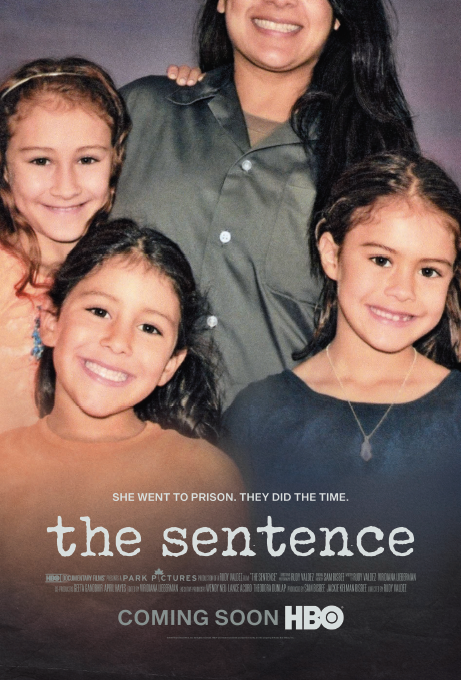 In co-sponsorship with FAMM and the Georgetown Law Center's Criminal Law Association, PJI hosted our first event of the year with a pre-release screening of the new award-winning HBO documentary, The Sentence.
See More Past Events