Making an Exoneree 2022: Students Advocate for the Wrongfully Convicted
Posted in News | Tagged Making an Exoneree
This year's group of 15 dedicated Making an Exoneree students took a fresh look at decades-old wrongful conviction cases, seeking to prove the innocence of five people who have been languishing in prisons across the country for a combined 107 years.
The students combed through files and transcripts, gained new perspectives on the evidence, and spoke directly with people closest to the cases. Their goal is that with new momentum behind the cases, they can eventually help free five innocent people – two of whom are on death row.
At an event on May 4, the students presented the culmination of their work over the past several months: short documentaries that shine a light on the stories of Billie Allen, Shanda Crain, Omar Hooks, Andrew Lee (who now goes by Faarooq Mansour), and Tim Young. In addition to the documentaries, they created websites, online petitions, and social media campaigns.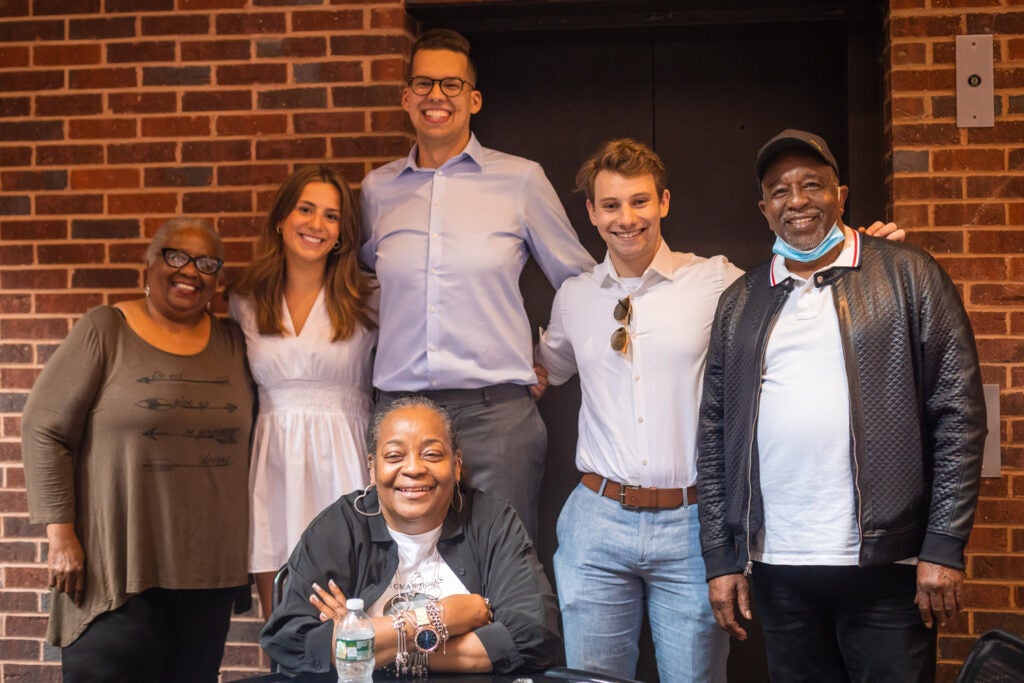 "We have spent the last several months reinvestigating every aspect of this case: rereading trial transcripts, conducting interviews, and traveling to Ohio to spend time with Faarooq and his family," said Georgetown student Anna Marguleas at the event. "They have been hurt time and time again by the justice system, but persevered in their pursuit of the truth."
Prisons and Justice Initiative Director Marc Howard, who co-teaches Making an Exoneree, said that the one-of-a-kind course gives wrongfully convicted people an opportunity to achieve the true justice that has been denied to them by the criminal legal system.
"We've taken cases where all leads had vanished, where appeals had reached dead ends, where hope had been just about lost. But as I think you'll see, we're breathing new life into these old cases," Howard said.
Howard and Marty Tankleff, who are childhood friends, started the Making an Exoneree course in 2018, believing that tenacious undergraduate students could make a difference in the future of a wrongfully convicted person.
Tankleff himself was wrongfully convicted as a teenager and spent nearly 18 years in prison before he was exonerated in 2007. He is now the Peter P. Mullen Distinguished Visiting Professor at Georgetown.
"I know how important it is when you're feeling hopeless in that horrifying situation to finally get infused with hope that you might actually have a chance of getting justice," Tankleff said. "What our program has shown is that rather than waiting for justice, we need to go out and demand it."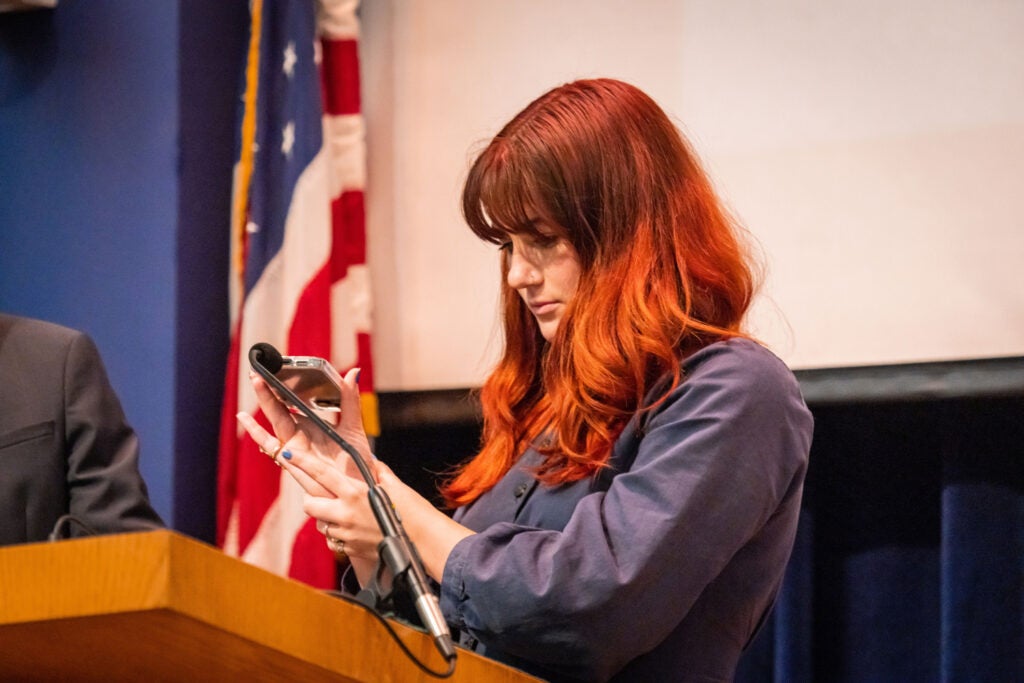 This is the first time in the course's history that Georgetown teamed up with the University of California, Santa Cruz (UCSC). Ten USCS students, taught by film and digital media professor Sharon Daniel, edited the documentaries and helped create websites and social media content for each team. The partnership began after Daniel heard Howard and Tankleff discussing the course on the podcast "Undisclosed." She reached out about working together — and in hopes that Making an Exoneree would take the case of her friend Tim Young, who is on death row at San Quentin prison in California.
Speaking to the audience live from San Quentin, Young said: "I am someone who has become the poster child of wrongful convictions. Today, however, I get to come before you and acknowledge that I am an exoneree in the making. The dream, the drive, the focus is to stand before you as an exoneree. That day will come, but it will only come because of people like you who are doing the work. It will only come because programs like Making an Exoneree are paving the way."
This year was also unique because podcast production company Goat Rodeo was embedded in the course through the semester. They will be producing a multi-episode podcast, tentatively titled "Exoneration 101," about the inner workings of the course. The podcast is set to be released this fall.
Making an Exoneree has now reinvestigated a total of 25 cases and played a part in the release of three men: Valentino Dixon, Eric Riddick, and Keith Washington. The program has also helped many others acquire pro bono legal representation and achieve broader media recognition. The faculty and students hope that their efforts over the past several months can add new names to the list of exonerees.
Watch and Get Involved
Billie Allen
Team Allen
Georgetown: Jaye Thomas, Anabella Hoge, Clio Gates
USCS: Shakthi Kandasamy, Fiona Porter
Shanda Crain
Team Crain
Georgetown: Maya Hambrick, Jack Resnick, Joe Stewart
UCSC: Dominic Goggins-Rendón, Bingxuan Zhang
Omar Hooks
Team Hooks
Georgetown: Justin Streat, Alexandra Mathews, Hugh Brooks
UCSC: Flynn Lloyd, Dylan Burns
Andrew Lee (Faarooq Mu'min Mansour)
Team Lee
Georgetown: Symone Harmon, Ty Greenberg, Anna Marguleas
UCSC: Anysia Deák, Jake Rusco
Tim Young
Team Young
Georgetown: Omar Alshogre, Lauren Scarff, Olive Brogan
UCSC: Allison Dean, Sullivan Gaudreault
Watch a recording of the entire May 4 event:
For more information on Making an Exoneree and to watch documentaries from previous years, visit makinganexoneree.com.