Events
The First Step Theatrical Release and Panel Discussion
Feb. 23, 2023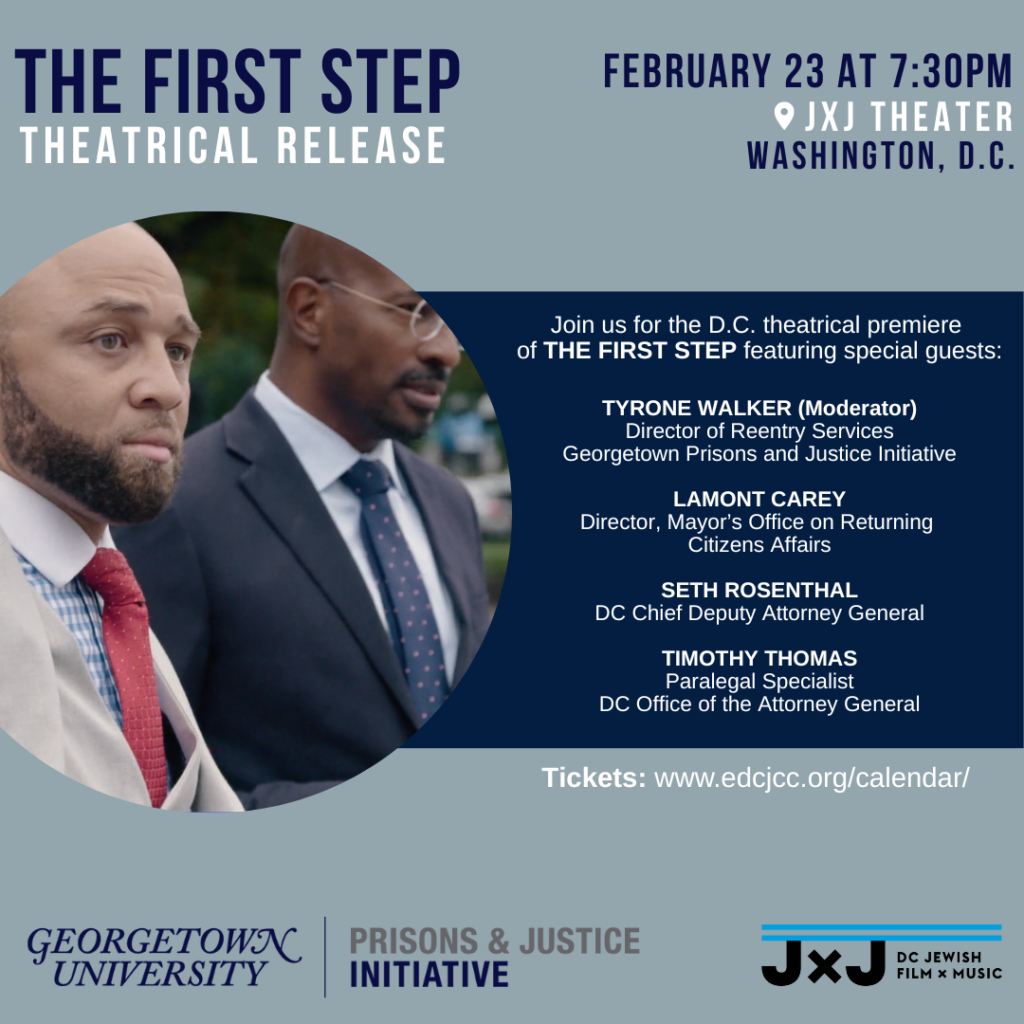 PJI is proud to partner with the creators of The First Step documentary for the film's theatrical release in D.C. The First Step tells a complex, urgent story about the fight for progress on criminal justice reform and addiction amongst the country's divides. Go behind closed doors to see Van Jones and a team of advocates bring together politicians and everyday people fight to pass legislation to bring people home.
Following the film screening, PJI will lead a brief panel discussion with the Mayor's Office on Returning Citizen Affairs and the DC Attorney General's Office.
Click here to revisit our recent events.
If you have any questions about attending an event or need accessibility accommodations, please contact Evelyn Rupert at er850@georgetown.edu.