Beyond the Sentence: A Lunch Hour Panel on Collateral Consequences of Criminal Convictions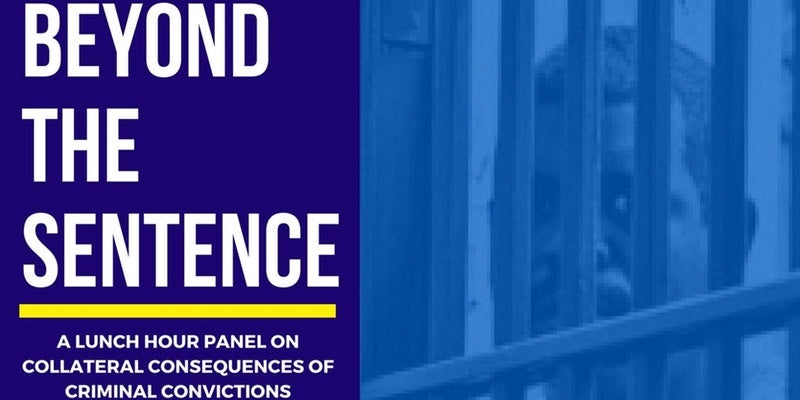 Wednesday, November 15, 11:45 AM – 1:00 PM
McDonough 425
Georgetown University Law Center
600 New Jersey Ave. NW
Food and refreshments provided
Join the Prisons and Justice Initiative, along with the Georgetown Defenders and Georgetown Law Students for Democratic Reform, for a lunch hour panel on the collateral consequences of criminal convictions. The panel will feature practitioners, scholars, and formerly incarcerated activists from a range of organizations, including the Campaign Legal Center, the Public Defender Service's Prisoner and Reentry Legal Services Program, and the DOJ Department of Corrections and Reentry. Lunch will be served. 
Speakers:
Ann Espuelas (Story Teller and Research Manager with Families Against Mandatory Minimums)
Tara Chen (Managing Director of Prisoner and Reentry Legal Services division of the DC Public Defender Service) 
Nazgol Ghandnoosh (Research Analyst with the Sentencing Project)
Vincent Greco (Executive Committee, Maryland Alliance for Justice Reform)
DeAnna Hoskins (Sr. Policy Advisor with DOJ, Corrections & Reentry)
Danielle Lang (Senior Legal Counsel in Voting Rights/Redistricting with Campaign Legal Center/Georgetown Law)
For disability accommodation requests, please email grf16@georgetown.edu by November 13, 2017.