Martin Tankleff, Attorney and Exoneree, Named to Prestigious Georgetown Professorship
Previous recipients include White House Chief of Staff Ronald Klain
Georgetown University honored Martin Tankleff with the Peter P. Mullen Distinguished Visiting Professorship in recognition of his contributions to the university and the field of law. 
Tankleff is a defense attorney and leading voice for wrongfully convicted people. He co-leads Georgetown's Making an Exoneree course, in which undergraduate students work to free innocent people from prison through storytelling and online advocacy.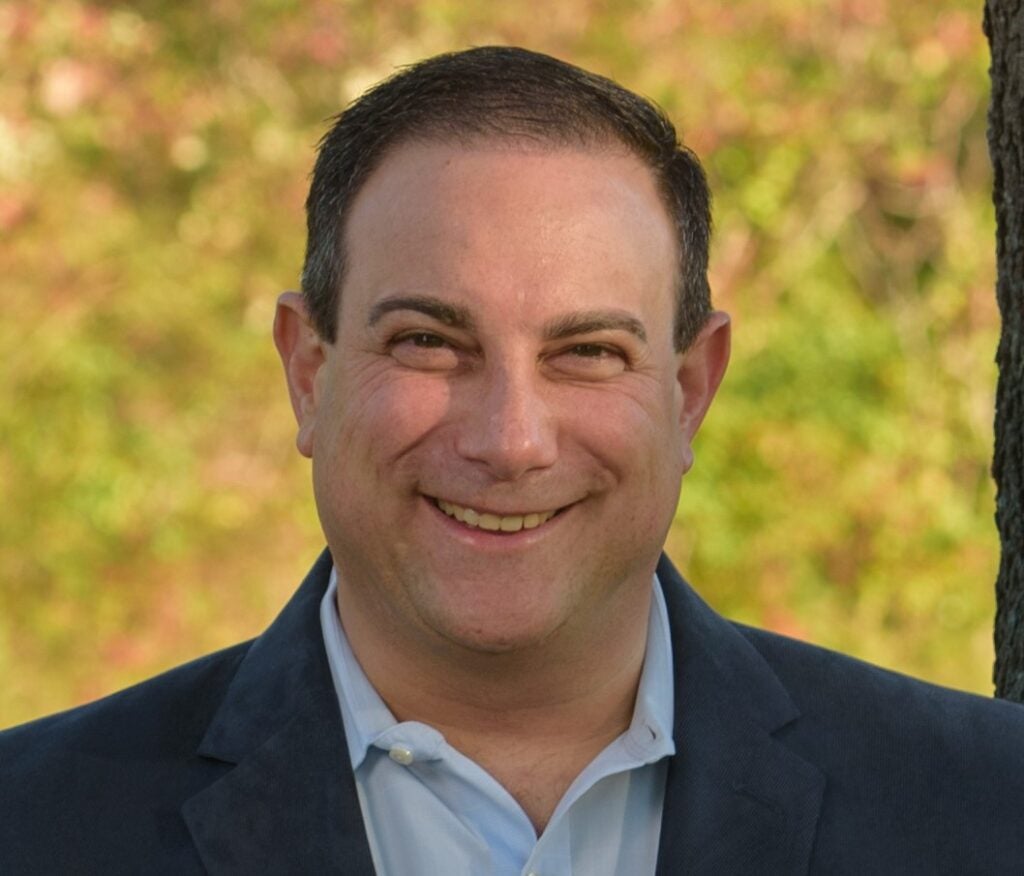 "It is a tremendous honor for me to become the next Mullen Professor. I look forward to continuing to support and expand Georgetown's groundbreaking work on overturning wrongful convictions by empowering our students to push for truth and justice," Tankleff said.
Tankleff's career in law and advocacy work is driven by his own wrongful conviction and the nearly 18 years of incarceration that followed.
In September 1988, Tankleff woke up in his home on Long Island, N.Y., to discover his father clinging to life and his mother murdered. Then just 17 years old, Tankleff was later convicted of two counts of murder, largely based on a coerced and unsigned false confession. He was sentenced to 50 years to life in 1990.
Tankleff and his supporters, including his childhood friend and Making an Exoneree co-professor Marc Howard, fought for his freedom until he was ultimately exonerated and released in 2007. He has since dedicated his life to advocating for criminal justice reform. Tankleff earned a law degree from Touro Law School in 2014, was admitted into the New York State Bar in 2020, and is now a defense attorney at Metcalf & Metcalf. He was recently admitted into the U.S. Second Circuit Court of Appeals and was sworn in on Feb. 22, 2021.
The Mullen Professorship honors the late Peter Mullen, a Georgetown alumnus who served on the university's Board of Directors, including as Board Chair from 1985 to 1992. Mullen was an accomplished attorney and longtime leader of the law firm Skadden Arps, which he helped grow into one of the world's largest firms over a nearly 40-year career. The professorship and its founding gift was led by Mullen's colleague and fellow Skadden powerhouse Joseph Flom. Mullen and Flom both passed away in 2011.
Flom's son, music executive Jason Flom, is himself an ardent advocate for wrongfully convicted people who helped fund the Making an Exoneree course and created the "Wrongful Conviction Podcast." He and Tankleff have become close friends through their shared passion for criminal justice reform. 
"I'm honored to call Marty Tankleff a friend, and I'm thrilled that he has been named to this prestigious professorship. His courageous work helping to free the wrongfully convicted is a testament to his character and his indomitable spirit," Flom said. "My late, great father, Joe Flom, was my hero and my mentor, and I know that he would be delighted at this exciting development."
The professorship, in Georgetown's Department of Government, has been held over the years by several distinguished lawyers, diplomats, and public officials. Previous Mullen Professors have included former solicitors general Seth Waxman and Paul Clement, former U.S. Ambassador to the European Union C. Boyden Gray, former Deputy Solicitor General and Supreme Court litigator Maureen Mahoney, and White House Chief of Staff Ronald Klain. 
"The Government Department is truly honored to welcome Marty to the Hilltop as the Mullen Professor," said Anthony Arend, chair of Georgetown's Department of Government. "Marty's dedication to promoting criminal justice reform and his advocacy for those wrongly accused exemplify Georgetown's deep commitment to social justice. I know that he will have a profound impact on our students."
Honoring Robert Katzmann
This year, Tankleff and Howard also created a separate fellowship position to further support students' work on wrongful conviction cases. The newly established and endowed Robert Katzmann Fellowship funds a year-long teaching and research assistant position for the Making an Exoneree course, which recently began its fifth year with five new cases.
Georgetown senior Eleanor "Nell" Haney, who took the course last year, was named the first Katzmann Fellow. In the fall, she helped research the cases and is now supporting the students as they begin their investigations.
"We're proud to honor Robert Katzmann and, through this fellowship, strengthen our work to address the injustice of wrongful convictions," Howard said. "Nell is a tremendous resource for our students and the course overall, and we're thrilled that she is our first Katzmann Fellow."
Robert Katzmann served as a longtime judge on the U.S. Second Circuit Court and as a Georgetown professor. During his time at the university, he helped establish the Mullen Professorship. He passed away last June. The initial gift to endow the Katzmann Fellowship was provided by business leader Jeffrey Perry, an alumnus and longtime supporter of Georgetown.