Replica Solitary Confinement Cell Exhibit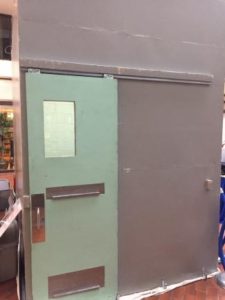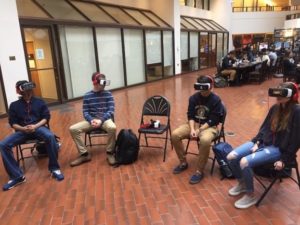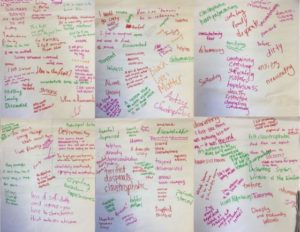 On January 16, the Initiative launched a 2-week exhibit at Georgetown of a replica solitary confinement cell located in the center of the ICC Galleria. The exhibit opened on the morning of January 16 and closed on the evening of January 30, and was visited by many hundreds of Georgetown students and community members.
In addition to the replica cell, which allowed viewers to physically experience the reality of incarceration, the Initiative was fortunate that the National Religious Campaign Against Torture (NRCAT) generously agreed to let us use their five Virtual Reality (VR) goggles, which provided a very powerful and moving 9-minute virtual experience.  
This unique exhibit was extraordinarily powerful in that it allowed the Georgetown community to better understand and experience the dehumanizing crisis of mass incarceration and solitary confinement that often remains hidden and unknown in American society. Each day, the exhibit was hosted by a formerly incarcerated person who was directly impacted by solitary confinement, along with committed PJI staff and student volunteers.