The Jumpsuit Project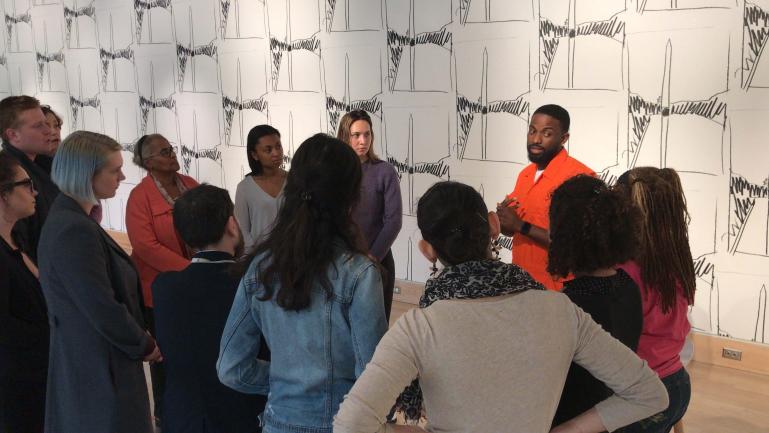 The Prisons and Justice Initiative and The Maria & Alberto de la Cruz Art Gallery are pleased to present the unique artistry of Sherrill Roland in The Jumpsuit Project. After spending nearly a year in the DC Jail for a crime for which he was later exonerated, Roland created this performance as an artistic response to his own experience. The Jumpsuit Project features Sherrill wearing an orange jumpsuit, interacting with viewers, and thereby encouraging them to grapple with their perceptions of currently and formerly incarcerated individuals. The overall goal of the project is to provide a safe space for the public to question, process, and challenge the crisis of mass incarceration.
The public event will begin at 6:00 pm, in The Maria & Albert de la Cruz Art Gallery, and it will include a conversation between Sherrill Roland and PJI Director, Marc Howard.