2017-2018 Events
---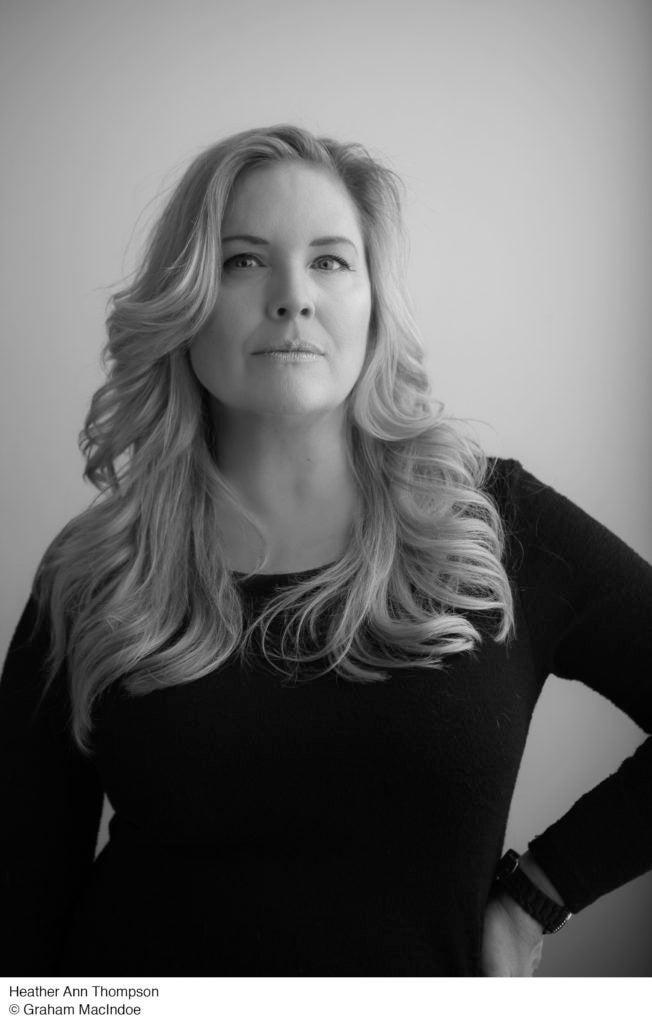 Heather Ann Thompson
Wednesday, October 4, 7:30-9:30 PM
ICC Auditorium
On October 4, 2017, The Prisons and Justice Initiative, along with the Georgetown University Lecture Fund and the Department of History, was proud to host Heather Anne Thompson, the Pulitzer Prize and Bancroft Prize-winning author of Blood in the Water: The Attica Prison Uprising of 1971 and its Legacy (Pantheon Books, 2016).
---
Faculty Seminar Series
"Prisoners of Democracy"
Michael Leo Owens
Associate Professor of Political Science
Emory University
Wednesday, October 18, 12:30-2:00 PM
ICC 462

---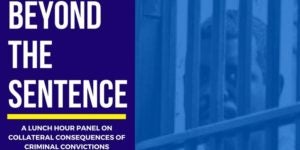 Wednesday, November 15, 11:45 AM – 1:00 PM
McDonough 425
Georgetown University Law Center
PJI, along with the Georgetown Defenders and Georgetown Law Students for Democratic Reform, hosted a lunch hour panel on the collateral consequences of criminal convictions.
---

Tuesday, November 28, 7:00-8:30 PM
Healey Family Student Center Social Room
The Prisons and Justice Initiative and the Kalmanovitz Initiative for Labor and the Working Poor hosted a conversation on America's system of prison labor.
---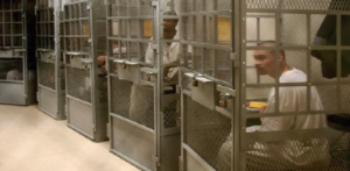 Tuesday, January 16, 4:00-6:00 PM
Copley Formal Lounge
Access the Audio from This Event Here
On Tuesday, January 16, the Prisons and Justice Initiative hosted a special panel discussion on solitary confinement.
---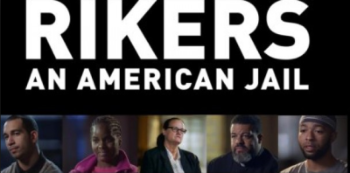 Monday, January 29, 7:00-9:00 PM
Copley Formal Lounge
Access the Audio from This Event Here
The evening before closing the replica solitary cell exhibit, PJI hosted an event featuring several short excerpts from the extraordinary documentary film, "Rikers: an American Jail," produced and commissioned by journalist Bill Moyers.
---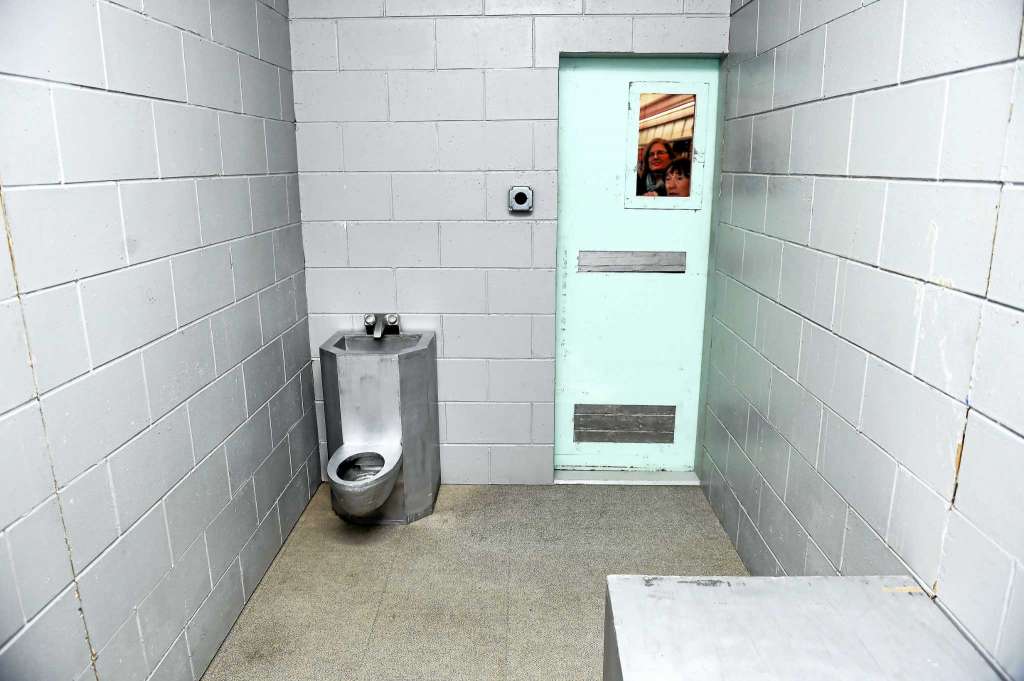 January 16-30
ICC Galleria
On January 16, PJI launched a 2-week exhibit at Georgetown of a replica solitary confinement cell located in the center of the ICC Galleria. The exhibit also featured a virtual reality experience.
---
Faculty Seminar Series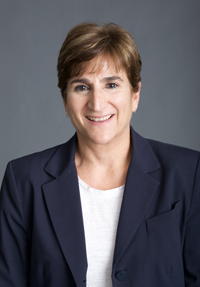 "How Can You Represent Those People?"
Abbe Smith
Professor of Law; Director, Criminal Defense and Prisoner Advocacy Clinic
Georgetown University Law Center
Tues Feb 13, 12:30-2:00 PM
ICC 550

Any time a terrible crime is committed and a lawyer steps forward to defend the accused, an inevitable question arises: How can the lawyer defend such a person? Why spend one second on a monstrous criminal, much less advocate on his or her behalf? Many practitioners and scholars have written about the motivations of criminal defenders. Abbe Smith, a Georgetown Law professor who has been a criminal defense lawyer for more than 30 years, has her own body of work on this and related questions. This talk is a more personal account of why she has devoted her entire professional career to defending people most would just as soon banish and forget.
---
Faculty Seminar Series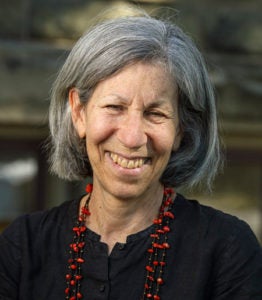 "The Jail Industrial Complex"
Mary Katzenstein and Nolan Bennett
Stephen and Evalyn Milman Professor of American Studies Emerita, Cornell University
and
Assistant Teaching Professor of Government, Georgetown University
Thurs, March 15, 12:30-2:00 PM ICC 563
The "Prison Industrial Complex" (PIC), the term used to describe the alliance of interests among corrections, the market, and the state, has long been a powerful rallying cry for political organizing. But the PIC has mostly dropped from view as an analytical concept within academic work on mass incarceration despite ongoing interest in the influence of profits and privatization on punishment in the United States. In our study of jails, we revisit this concept –more specifically, the "jail industrial complex"– as an investigative tool to examine the growing collaboration between carceral institutions and private corporations at the local level.
---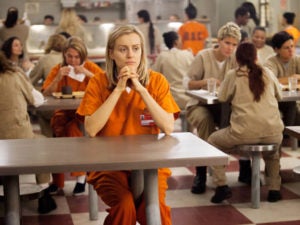 Tuesday, March 20, 7-9 PM
White-Gravenor 201B
Co-sponsored by the Gender+Justice Initiative
Although the hit Netflix series "Orange Is the New Black" has captivated the country's attention and created tremendous awareness of the plight of women in prison, most discussions about mass incarceration focus on men. This is perhaps understandable given that the American prison population is 93 percent male. But women constitute the fastest-growing group within prisons and jails—with over 160,000 women behind bars at any given time. In comparison to other countries, the U.S. houses 30 percent of the world's female prisoners despite only having five percent of the world's population, and the U.S. incarcerates women at a higher rate than most countries lock up their men. Moreover, women bear the brunt of the costs, consequences, and suffering for the millions of incarcerated men—who are their sons, brothers, and fathers
This panel event featured four remarkable women who addressed the crisis of mass incarceration from a female perspective, based on their personal experiences.
---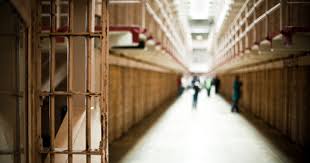 Tuesday, April 10, 7-9 PM
ICC Auditorium
After four decades of increasing punitiveness and sky-rocketing levels of imprisonment, American incarceration rates have declined in many states over the past five years. In fact, a bipartisan consensus has emerged in favor of major criminal justice reforms that would reduce mass incarceration much further. Although the 2016 presidential election temporarily halted this movement's momentum, the coalition has reemerged recently and seems prepared to make progress in 2018.
This important panel will address the potential for this bipartisan coalition to reemerge by focusing on the conservative case for criminal justice reform. It will consist of five speakers who have been very active and prominent in the conservative conversation, and who are national leaders in advocating for lasting change.
---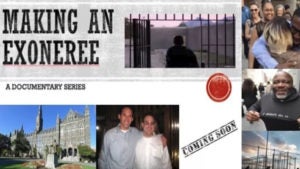 Monday, April 30, 7:00-9:00 PM
ICC Auditorium
Please join Professor Marc Howard and Adjunct Professor Martin Tankleff's Prison Reform Project class for the unveiling of "Making An Exoneree," a series of powerful and inspiring documentaries following the efforts of sixteen students to tell the stories of five wrongfully convicted people.