Making an Exoneree Launches Sixth Cohort
Fifteen students. Five cases. Class is in session for Making an Exoneree, Georgetown University's unprecedented course in which a group of dedicated undergraduate students reinvestigate likely wrongful conviction cases. 
This spring, students in groups of three will be diving into the cases of five individuals who have served a combined 95 years behind bars: Hason Cleveland, John Kinsel, Sarah Jo Pender, Billy Pennington, and Jamie Snow. By the end of the semester, they will have created short documentaries based on their investigations and interviews, as well as online campaigns advocating for freedom.
Since the course's inception in 2018, co-professors Marc Howard and Marty Tankleff have drawn on their own experience working to prove Tankleff's innocence after he was wrongfully convicted in the murder of his parents when he was 17 years old. Howard and Tankleff have a deep understanding of the enormous challenge of bringing someone home who was wrongfully convicted, and other experts and advocates will share their own advice with students over the course of the semester.
Prisons and Justice Initiative Program Associates Adnan Syed and Arlando "Tray" Jones III, both of whom were wrongfully convicted and spent decades behind bars before coming home in 2022, will also bring their own insight into the criminal legal system to support the students in their investigations. Jones was one of five wrongfully convicted men who have returned home after participating in the course, following Valentino Dixon, Eric Riddick, Keith Washington, and Kenneth Bond.
Three students told Jones's story during the 2021 Making an Exoneree cohort, and he expressed to the new group on their first day of class that the program gave him a profound sense of hope while he was still incarcerated.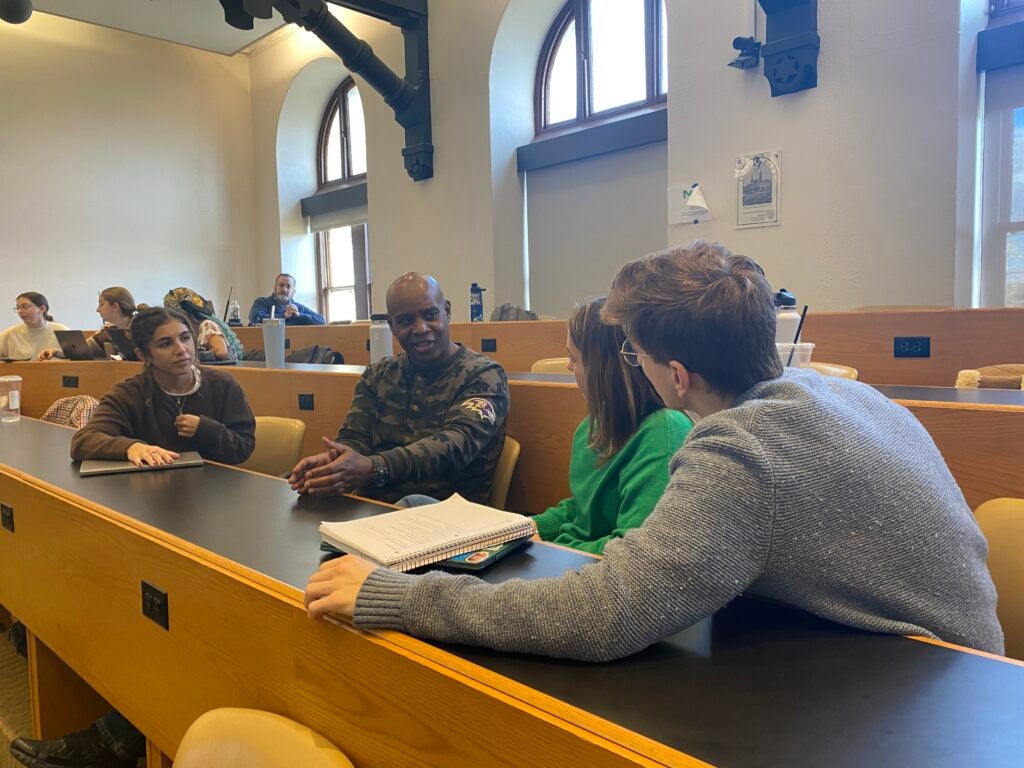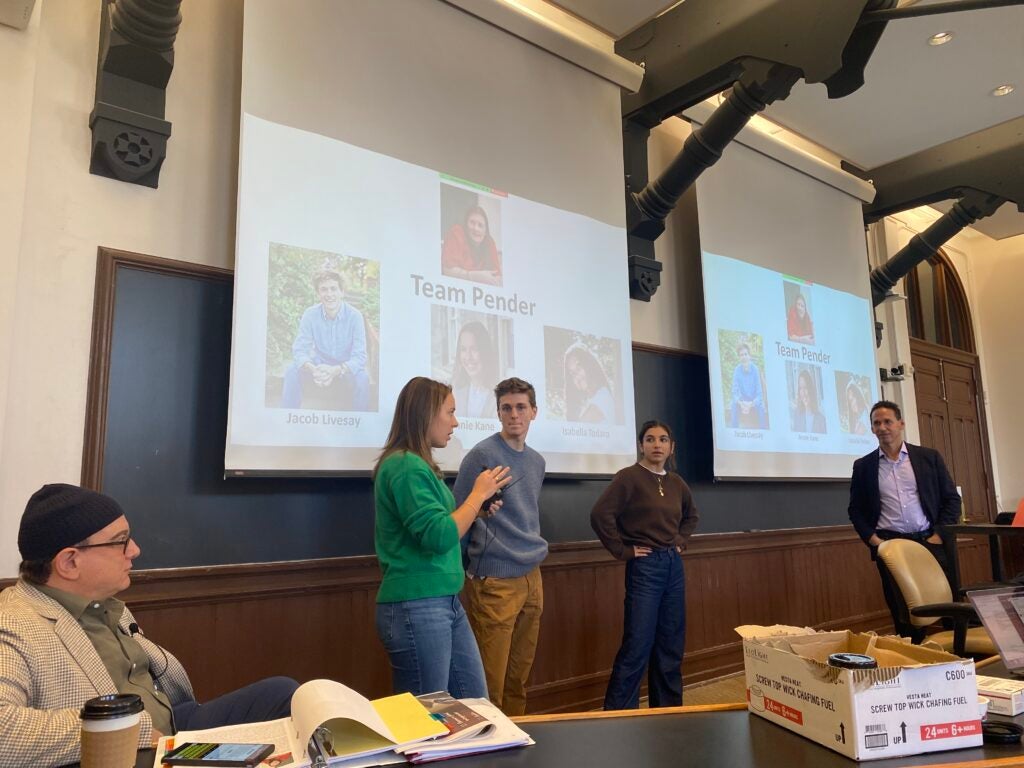 In the first few weeks of the course, students have already been poring through hundreds of pages of court documents and making initial contact with the wrongfully convicted individuals and their families. They've also begun collaborating with students in the Film and Digital Media program at the University of California, Santa Cruz, who will again support the production of short documentaries about each case, as well as websites and social media content.
According to Jacob Livesay (C'23), who is on the team reinvestigating the case of Sarah Jo Pender, he and his group members have quickly dedicated themselves to Pender's case.
"It's wild how quickly this program moves," he said. "I met my team just two weeks ago, and we have already become fierce advocates for the exoneration of Sarah Jo Pender."
For Livesay, the Making an Exoneree program has already had an immediate impact on him.
"Just two weeks in, I can already tell working to overturn wrongful convictions is something I'm going to be passionate about for the rest of my life," Livesay said.