Kenneth Bond, Wrongfully Convicted, Freed After 27 Years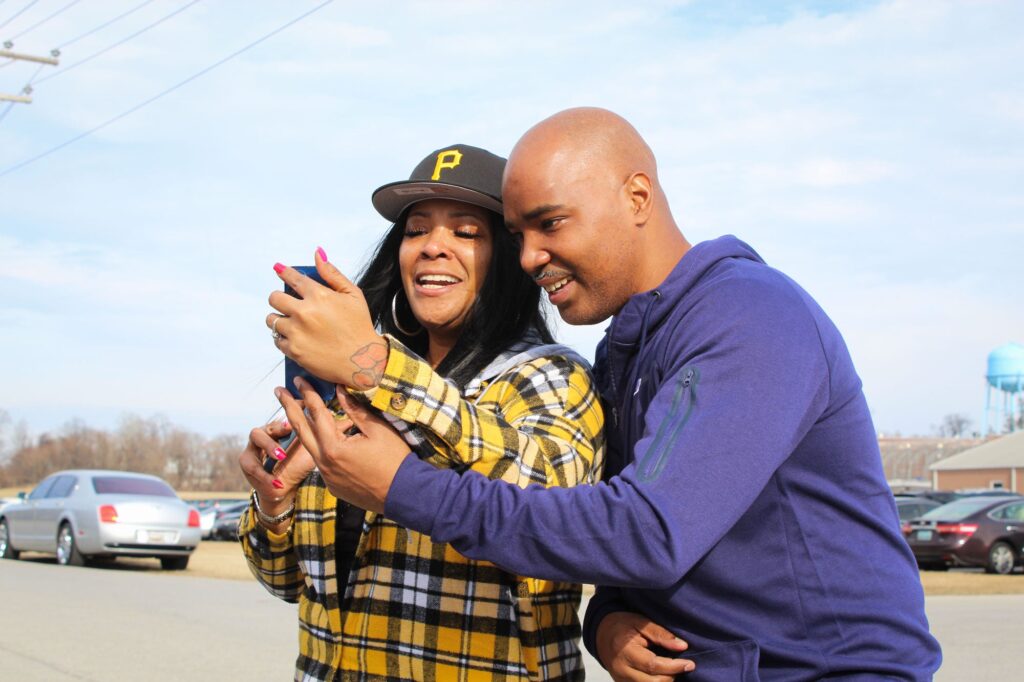 Kenneth Bond, who was incarcerated for over 27 years for a crime he didn't commit, was released from a Maryland prison on Feb. 9, 2023. A crowd of family, friends, and supporters cheered him on as he walked away from the Jessup Correctional Institution to begin his life as a free man.
"I'm free, Ma! I'm free!" he said over a FaceTime call with his mom between teary hugs with loved ones in the prison's parking lot. 
Bond's release came a few days after a Baltimore City Circuit Court judge approved a motion reducing his sentence under Maryland's Juvenile Restoration Act (JRA). The JRA, which was enacted in 2021, opened the door for people who were convicted of crimes as juveniles and who have served at least 20 years to have their sentences reduced. Bond was just 16 years old when he was arrested for a murder he didn't commit, and he was sentenced to life plus 60 years in prison.
"Just because they give you life plus 60, that doesn't mean that your life is over. That means that your struggle begins," Bond said. 
The Baltimore City State's Attorney's Office supported his release, citing his personal transformation, education, and his potential to contribute positively to his community. 
Today Kenneth Bond was released after spending over 27 years in prison for a crime he didn't commit. A crowd of family, friends, and #MakingAnExoneree staff and students from @Georgetown were there to celebrate his freedom. Welcome home, Kenneth! pic.twitter.com/Bob3wEet4w

— Georgetown University Prisons & Justice Initiative (@georgetownpji) February 10, 2023
Making an Exoneree
While Bond was finally able to come home under the JRA, he has been fighting for his freedom for nearly three decades – because he was wrongfully convicted in the first place. His story became the center of a 2018 documentary and website created by Georgetown University undergraduates as part of the inaugural Making an Exoneree course, in which students reinvestigate decades-old cases and become advocates for people who have been wrongfully convicted. 
Students Nada Eldaief, Cassidy Jensen, and Julia Usiak's work on Bond's case highlighted several glaring issues, including shaky eyewitness identification and ballistics tying Bond to the crime, as well as the unreliability of his original trial lawyer and an alibi that was never presented in court. Bond has always maintained his innocence. And while his case was under review by Baltimore's Conviction Integrity Unit, Bond and his team decided that pursuing his release under the JRA was the best chance of bringing him home as quickly as possible. 
Following the course, Marc Howard, director of the Prisons and Justice Initiative and Making an Exoneree's co-professor, became more directly involved in Bond's case. Howard, a team from law firm Cooley LLP, and the Mid-Atlantic Innocence Project formed Bond's legal team, later joined by Assistant Public Defender Brian Saccenti.
"The wheels of justice turn slowly. Kenneth served 27 years, two months, and three days for a crime he didn't commit. After looking into his case, I believed in his innocence and I believed in him. And while we're still hoping to clear his name, I'm overjoyed that Kenneth is finally home where he belongs," Howard said.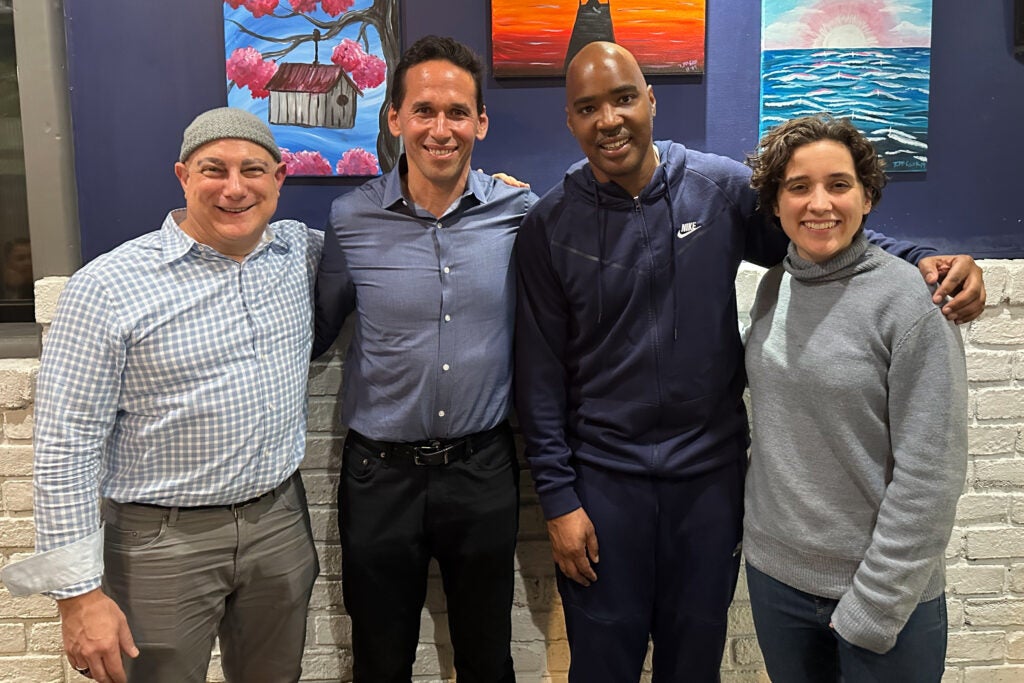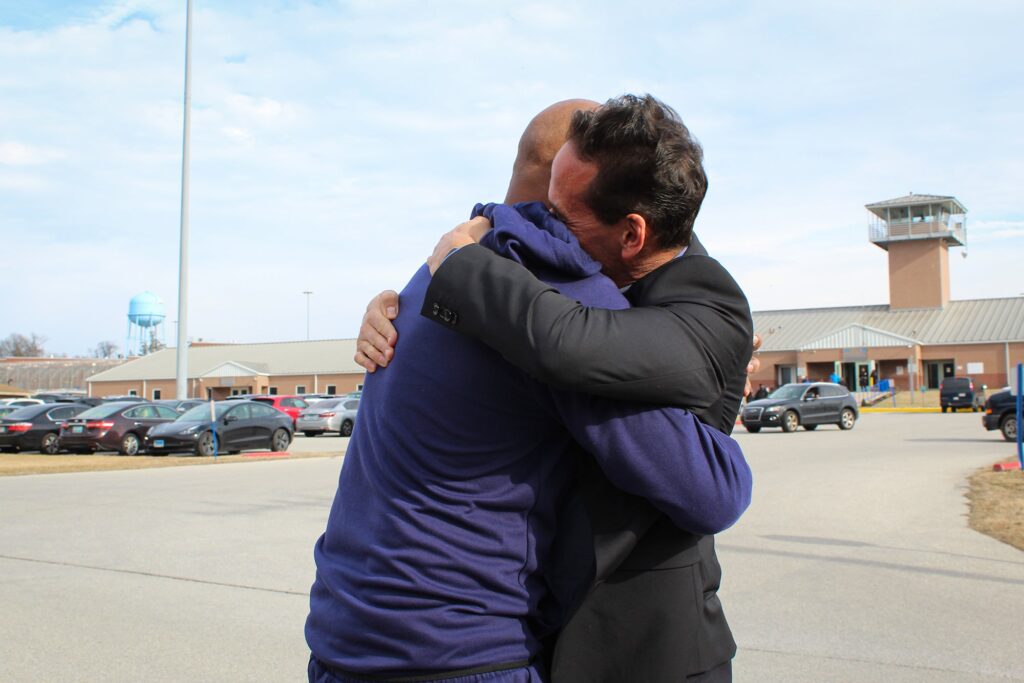 Howard and Bond's connection dates back to 2014, when Bond was Howard's student at the Jessup Correctional Institution. In the classroom, Howard said he was struck by Bond's love for learning, thoughtfulness, and drive – qualities and accomplishments that ultimately made Bond an exemplary candidate for release under JRA. 
"To be the first person he hugged as a free man, to take those steps with him, is a dream," Howard said. "It's so emotional and just beautiful to see somebody get their freedom back and to be a part of that process."
Bond's was the fifth homecoming for Making an Exoneree, following the releases of Valentino Dixon in 2018, Eric Riddick and Keith Washington in 2021, and Arlando "Tray" Jones III in 2022. A group of students recently began their investigations into five new cases. After hearing Bond's story and speaking to him by phone during class, many of the current students rushed to Jessup to welcome him home.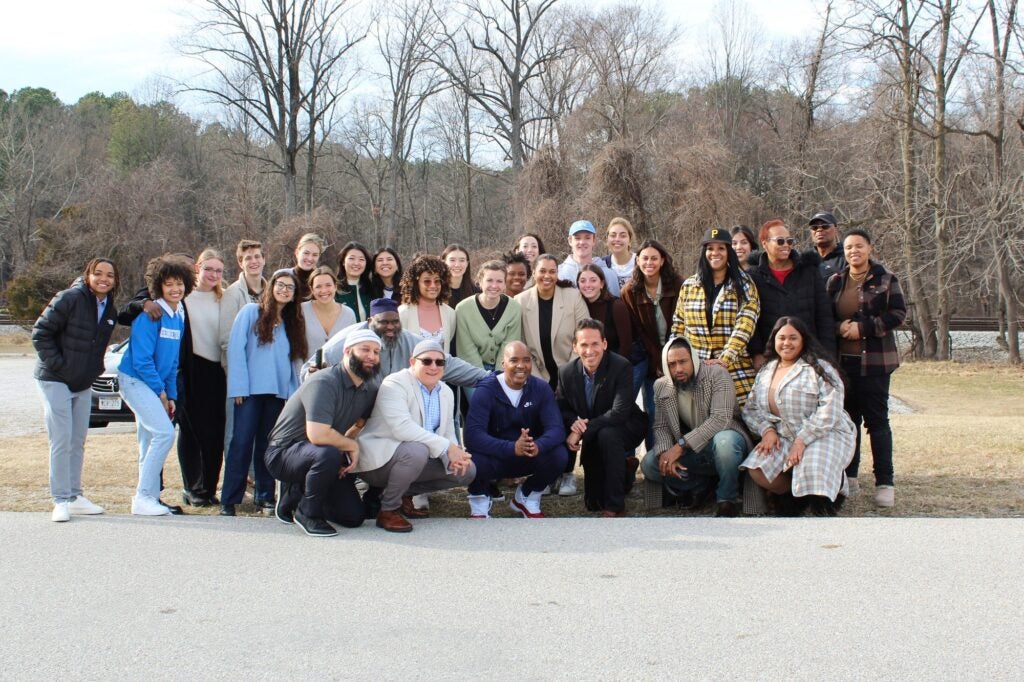 Growth Through Education 
Now, Bond has a chance to continue the education and positive work that he began while he was incarcerated in the free world. 
Since earning his GED in 1999, Bond has pursued every available opportunity for higher education, taking courses with a variety of colleges and universities – including Georgetown – through the Jessup Correctional Institution Scholars Program. He was later admitted to the University of Baltimore's Second Chance College Program and has excelled academically.
Bond was set to pick up his college courses on the outside at the University of Baltimore just a few days after coming home and continue working toward his degree. After graduating, Bond intends to pursue graduate studies in psychology.
"This is only the start. They think that just by locking us away and throwing away the key, they're doing away with us," Bond said. "For individuals who are in prison in the same situation I was in, know that you build yourself, you work on yourself, you work on your character, you learn, and you go to school, so that when you're released you can make a positive impact."