Paralegal Program Alum Kareem McCraney: Making a Difference in the Prison System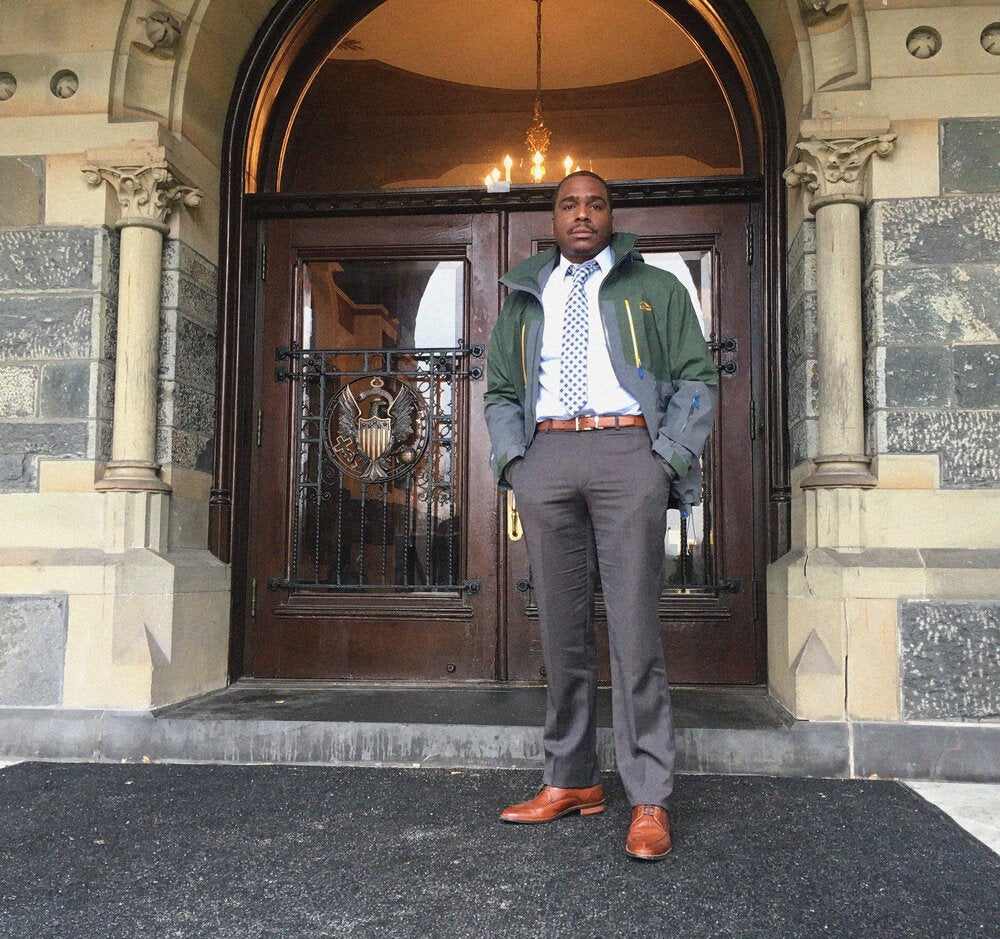 One of Kareem McCraney's first steps as a free man after 21 years of incarceration was into a Georgetown classroom as a student in the MORCA-Georgetown Paralegal Program. He had heard about the newly created certificate program for returning citizens while still at the D.C. Jail.
"I read through the material and I thought, 'If I am fortunate enough to get out of here, I would definitely try to become a part of that program,'" McCraney recalled.
McCraney had already developed a strong background in legal work advocating for himself and doing research on criminal law, post-conviction work, and criminal and civil litigation for his own case. And he had earned his associate's degree in paralegal studies from Ashworth College. 
His work paid off: A judge granted a motion that McCraney filed pro se, and he became the first person to be released under D.C.'s Incarceration Reduction Amendment Act (IRAA), which allows some people convicted at a young age the chance to have their sentences reduced. 
Not long after, he was building on the experience he had gained while incarcerated and diving into new areas of the law as a student in the inaugural 2018 cohort of the MORCA-Georgetown Paralegal Program. 
A unique reentry program for aspiring paralegals, the MORCA-Georgetown Paralegal Program offers a certificate in Paralegal Studies from Georgetown through an intensive, accelerated legal curriculum, plus mentorship and employment support.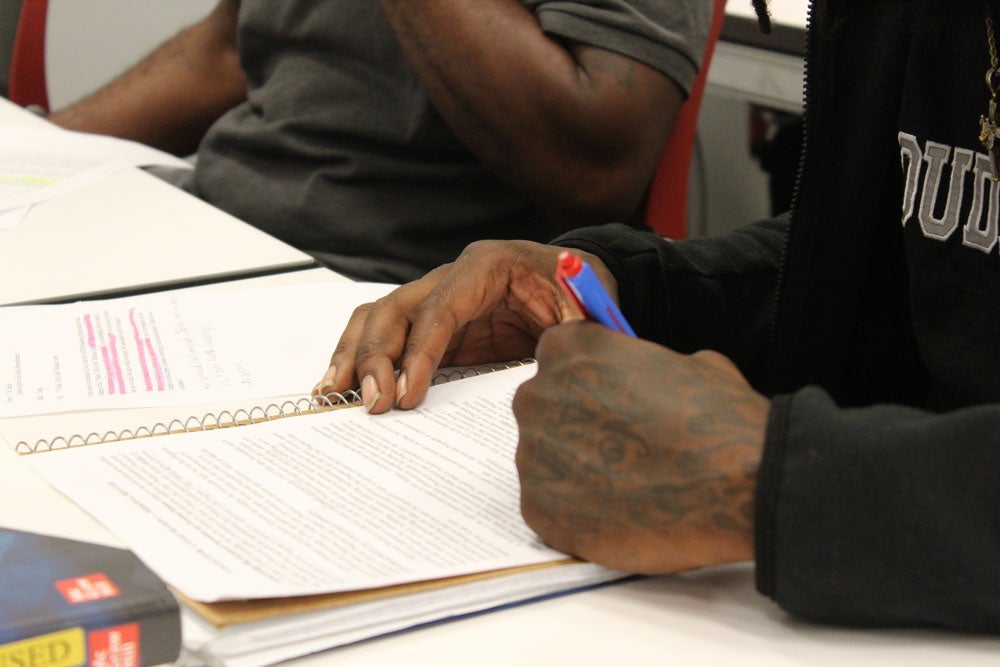 "I was excited about the program. It was a very intense, very rigorous curriculum," McCraney said. "The rest of my classmates were willing to support and assist each other, so for me it was just a great experience."
Shortly after graduating from the program, McCraney accepted a job offer for a new position at the Corrections Information Council, a D.C. agency that provides oversight of the DC Department of Corrections and also conducts inspections of federal prisons where D.C. residents are incarcerated. His role as a program analyst and leadership responsibilities at the agency have expanded over the past several years, and he focuses his workdays on inspecting and reporting on conditions in prisons across the country, interviewing incarcerated people from the District, and making data-based recommendations to corrections departments.
McCraney said the MORCA-Georgetown Paralegal Program prepared him to step into his role and build his professional career.
"It gave me more structure as far as research, data collection, and writing. Overall it just gave me more confidence that I know what I'm doing," he said. "It definitely prepared me to be more successful as I went along my journey than I would have otherwise been if I hadn't been in the Paralegal Program."
The MORCA-Georgetown Paralegal Program has graduated two additional cohorts since McCraney's, and is set to welcome another group of students in the spring of 2023. 
"For returning citizens that have an interest in law, you're getting a top-notch education and certification from Georgetown University," he said. "For me to have an opportunity to do something like that and for other returning citizens who are qualified and have an interest to have that opportunity, it's a hell of a thing." 
Outside of his work at the Corrections Information Council, McCraney serves as a leader in violence interruption in Wards 5 and 8, and he founded his own nonprofit called Greatness Unlimited, which specializes in violence interruption and providing resources to at-risk youth and communities. He hopes to expand his nonprofit and find a physical space where he can have a greater impact. 
More from the Paralegal Program: