MORCA-Georgetown Paralegal Program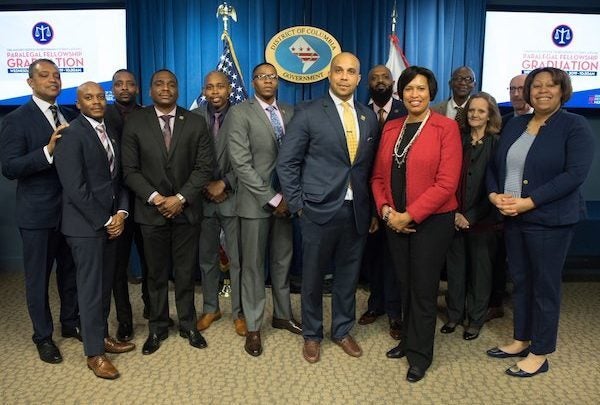 The Mayor's Office on Returning Citizen Affairs (MORCA) and Georgetown's Paralegal Program trains highly experienced previously incarcerated individuals for a successful legal career.
The program launched in 2019 and is supported by the DC Department of Employment Services (DOES).
Participating Fellows earn a certificate in Paralegal Studies from Georgetown through an intensive 16-week program. After completing their training, Fellows are matched with top law firms and other employers in D.C. for one-year paid fellowships
MORCA-Georgetown Paralegal Fellows are highly capable and motivated individuals who developed extensive legal research and analysis experience while incarcerated. Advocating for themselves and others, they have spent countless hours in law libraries, conducting research, applying case law, and preparing legal arguments and documents. Despite this self-taught experience and practical knowledge of the law, Fellows face significant stigma and barriers to employment as returning citizens, especially in the legal profession.
The MORCA-Georgetown Paralegal Program provides them with both the formal training and professional certification to supplement their practical experience, giving them an entry point to start or advance their law careers.