Returning Citizens Graduate from Georgetown Paralegal Program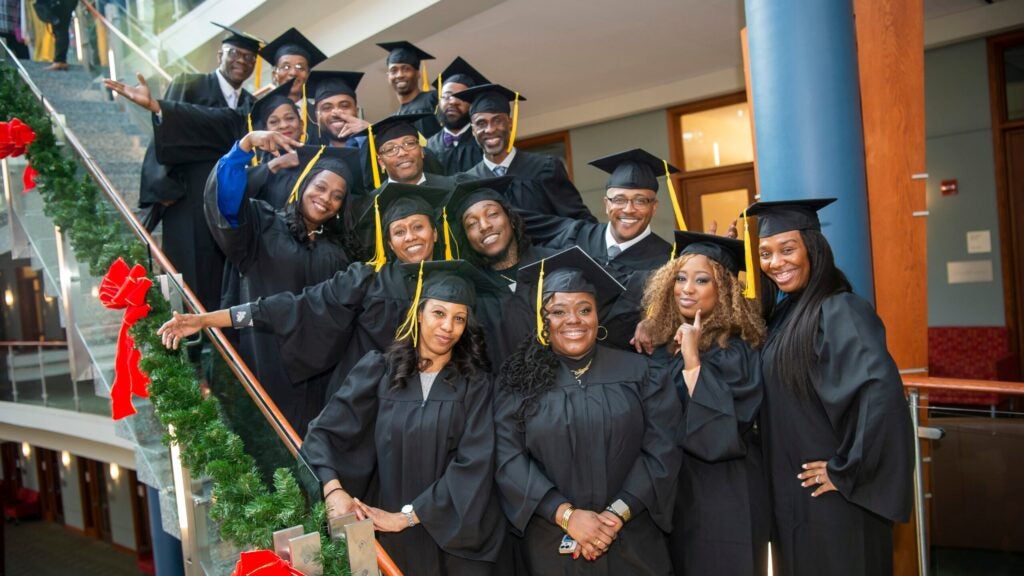 In black caps and gowns, 16 returning citizens walked across the graduation stage at Georgetown University, celebrating their academic success and the start of a new chapter. The graduates each earned their certificates in Paralegal Studies through a unique professional development and reentry program for aspiring paralegals who have previously been incarcerated.
Through the MORCA-Georgetown Paralegal Program, these students prepared themselves for successful careers in the field of law that may have otherwise been out of reach.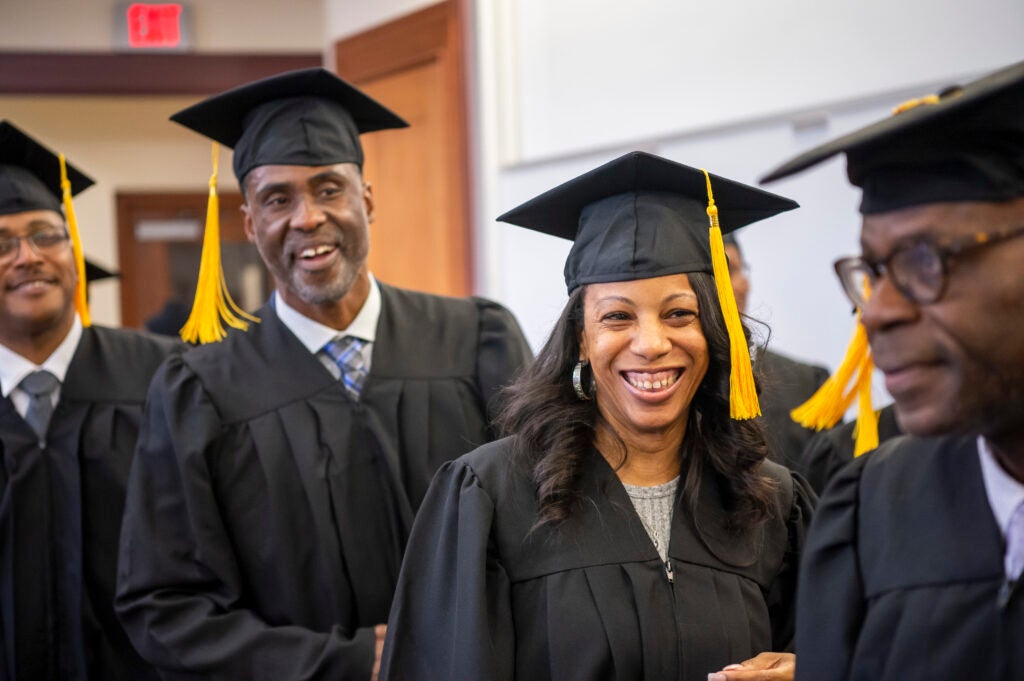 Addressing the audience at the Dec. 19 ceremony, graduate Leunea Myers recalled how others discouraged her from joining the program and how she had doubted her own ability to complete
the rigorous coursework. She graduated at the top of the class.
"This program has restored my confidence and helped me find my voice," Myers said. "It has given me hope and a positive outlook on future opportunities and a career I never knew would be for me."
The MORCA-Georgetown Paralegal Program represents a partnership between the university and the D.C. Department of Employment Services and Mayor's Office on Returning Citizen Affairs (MORCA). Thirty-five returning citizens have graduated from the program over three cohorts.
The intensive curriculum requires students to be in class 40 hours a week for 20 weeks and includes coursework on a variety of legal subjects and paralegal skills, including contracts, civil procedure, business law, criminal law, family law, torts, litigation, ethics, and legal research, writing and technology – plus seminars on a wide range of other topics.
Faculty Director Suzanne Tsintolas compared the coursework to the first two years of law school condensed into five months.
"The hungrier for knowledge they became, the more the seeds of learning took hold as the breadth and depth of the law lay before them," Tsintolas said at graduation. "Success was not had every day as the students grappled with new vocabulary, new concepts, new technology, and the scope and construct of civil law. But, not one student here today gave up. They all persevered."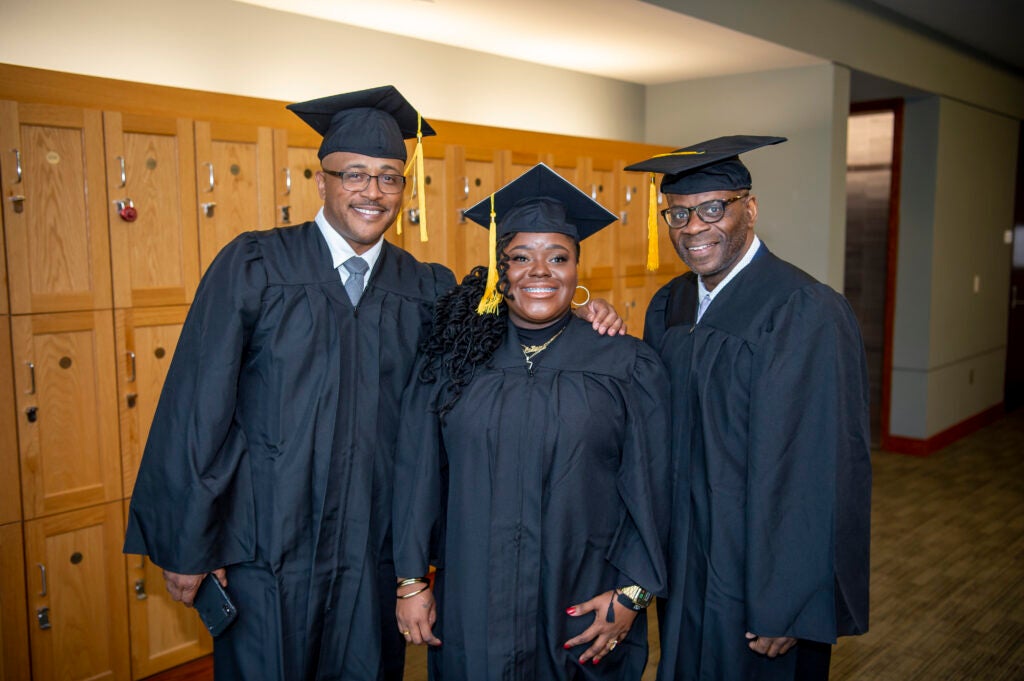 The program's classes – along with professional development and mentorship – are designed to fully prepare graduates to begin careers as paralegals. After completing the academic portion of the program, students interview for full-time positions with law firms, government agencies, and nonprofits. The D.C. Attorney General's Office and law firms including Covington & Burling, WilmerHale, Kirkland & Ellis, and Outten & Golden have hired graduates, and several other employers are set to hire from the most recent cohort in early 2023.
For these employers, the program represents a pipeline of qualified and driven talent and is helping to shift some of the policies that often limit returning citizens' professional opportunities.
"At the same time as you were focusing on getting that next reading or next assignment done, you were also having a much bigger impact: You were showing that people who have been caught up in our criminal legal system are not defined by their pasts and have the potential to succeed and to become leaders," Marc Howard, director of the Georgetown Prisons and Justice Initiative, told the graduates.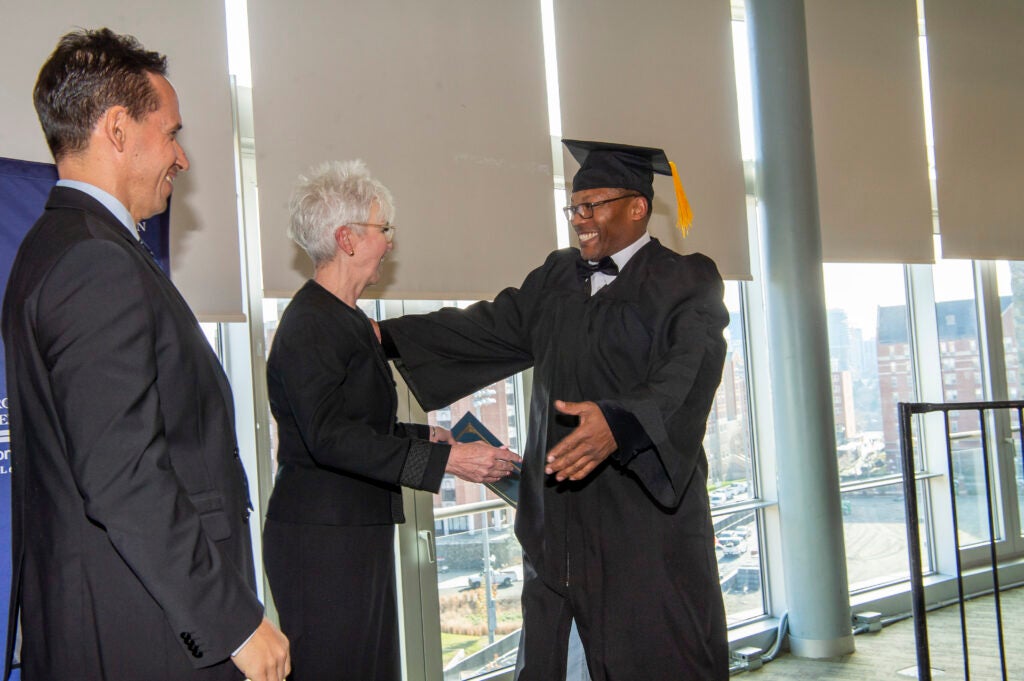 As the graduates looked ahead to the next steps in their lives and careers, surrounded by friends and family cheering them on, they also reflected on the hard work it took to get there. It was a significant moment for all the graduates, especially Victor Wright – it was his 53rd birthday.
"I never lost sight of what this program meant to me, and that was change," Wright said. It was the culmination of committing to many small changes – like showing up an hour early just to make sure he was on time and pushing forward when things got challenging – that led Wright to becoming a Georgetown-trained paralegal.
"Georgetown has given me the biggest challenge yet," he said. "But look at me now."