Paralegal Program Welcomes Third Class of Returning Citizens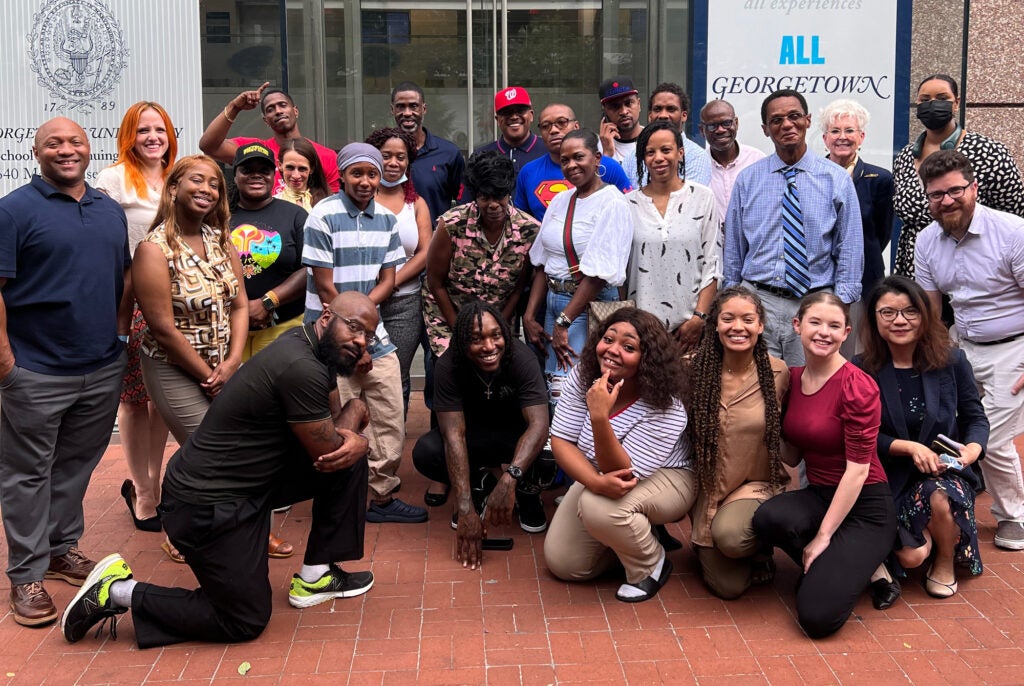 A group of aspiring paralegals began their first Georgetown class on Aug. 8, day one of their academic coursework as the newest cohort of the MORCA-Georgetown Paralegal Program. 
The program is a specialized certificate designed for formerly incarcerated people, or returning citizens. A partnership between Georgetown University and the D.C. government, the program creates an opportunity for returning citizens to jumpstart their careers in the legal field.
"We were excited to welcome the newest class of MORCA-Georgetown Paralegal Fellows to campus," said Marc Howard, director of the Georgetown Prisons and Justice Initiative. "As previous graduates have proven, returning citizens have immense talent and potential. We're thrilled to support these new Fellows in reaching their personal and professional goals."
Twenty students were admitted into the program's third cohort after an admissions process that comprised a written application, academic assessment, and panel interview. They then completed a two-week orientation period focused on legal technology, grammar, study skills, and an introduction to legal topics before launching into the full academic coursework.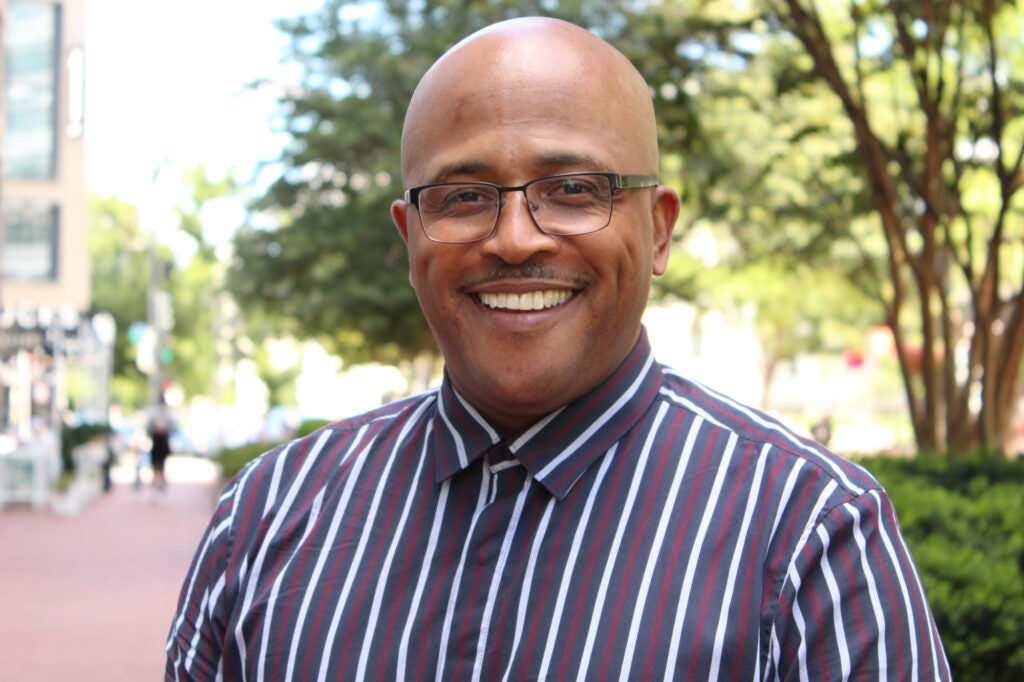 Paralegal Fellow Ronald Toms served 25 years in prison before President Obama commuted his life sentence and he came home in 2018. During his incarceration, he studied the law extensively, filing motions in his own case and on others' behalf. Now, he's building on that background and working toward a long-term career. 
"The experience has been more than I expected. It's a blessing," Toms said. "This program is the best thing that could have happened to me at this moment. It's helping me not just inside the classroom but outside as well." 
Toms noted that classes aren't easy, even for someone familiar with legal research. But the program provides motivation and structure that can be a lifeline for someone navigating their reentry. 
"It's rough for returning citizens, but these types of programs keep people from going back to prison," he said. 
Students will earn a certificate in Paralegal Studies from the Georgetown School of Continuing Studies in 20 weeks, graduating in December 2022. The program is supported by the Mayor's Office on Returning Citizen Affairs (MORCA) and the D.C. Department of Employment Services (DOES), and students earn an hourly stipend while completing full-time classes.
Along the way, they'll also have mentors and tutors in alumni of the program who are working as paralegals at firms including Kirkland & Ellis, Outten & Golden, and Relman Colfax and at the D.C. Attorney General's Office. After earning their certificates, the newest group of students will interview with a select group of employer partners for their own full-time positions.
Click here for more information on partnerships.
The program's goal is to open the door to a steady career field that might otherwise be out of reach for individuals with a criminal record and to connect employers with well-qualified and highly motivated talent. With a Georgetown education, a network of support, and connections to full-time employment after graduation, the Fellows in the program can create a successful future for themselves and their families.