Prison Scholar Dorain Grogan: Finding a New Path Forward Through Education
Growing up, Dorain Grogan never pictured himself as a college student. Now, he's in the classroom four days a week, reading Plato and Frederick Douglass and working toward a bachelor's degree from Georgetown.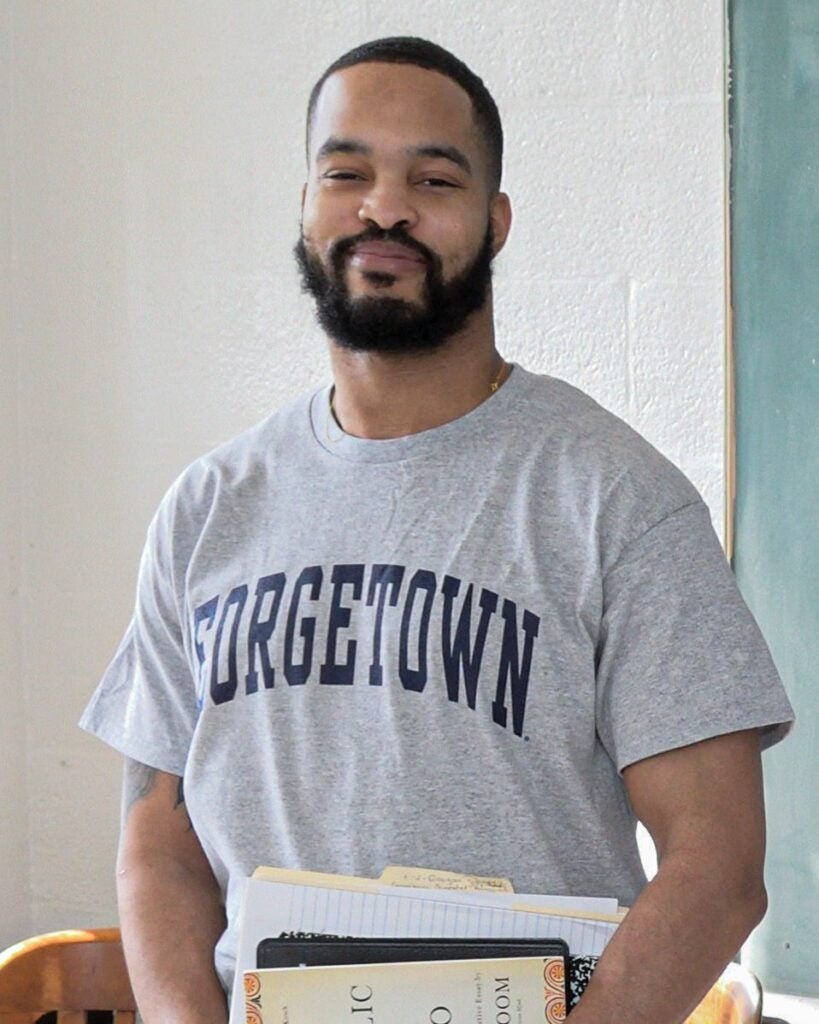 Grogan was one of 25 people accepted into the first cohort of Georgetown's new Bachelor of Liberal Arts program at the Patuxent Institution, a prison facility in Jessup, Md. And he almost didn't apply: It took an encouraging phone call with his father to convince him to submit his essays and application in the fall of 2021.
"Initially, I didn't think that I would be enough to make it. I didn't think I had much of a chance," Grogan says. "Being accepted into the program reaffirmed that I am capable, and I am enough."
Assistant Teaching Professor Emily Hainze, who leads the writing program at the Patuxent Institution, says Grogan has become a valuable member of the classroom community in her writing courses.
"Dorain is a careful and creative thinker," Hainze says. "His classroom presence is focused and thoughtful, and in our discussions, his insights help us see a text from unexpected angles, whether we're discussing a recent graphic memoir or a 19th century autobiography."
For Grogan, the experience of being in a college classroom – even within the walls of a prison – has been "life-changing, eye-opening, and revelatory."
"Programs like this humanize us. We often forget we're human," Grogan says. "There's good within me and others that we can still grasp."
Creating a New Path
Growing up in Washington, D.C. and during his incarceration, Grogan says the expectations of others have often held him back or pushed him in the wrong direction. In a prison environment, Grogan grappled with self doubt when he was criticized for doing things he enjoyed, like reading, watching anime, or teaching himself Japanese.
But his love of learning and curiosity led Gorgan to be accepted into the first cohort of the program out of more than 300 applicants from across the state of Maryland.
"This program has affirmed that I'm doing the right thing," he says. "This has allowed me to really be myself."
As he moves forward in the program, Grogan hopes he is also paving the way for other incarcerated people pursuing their own educational goals.
"I can create my own path," he says. "I want to be a beacon for others … and I want to be able to open doors for others."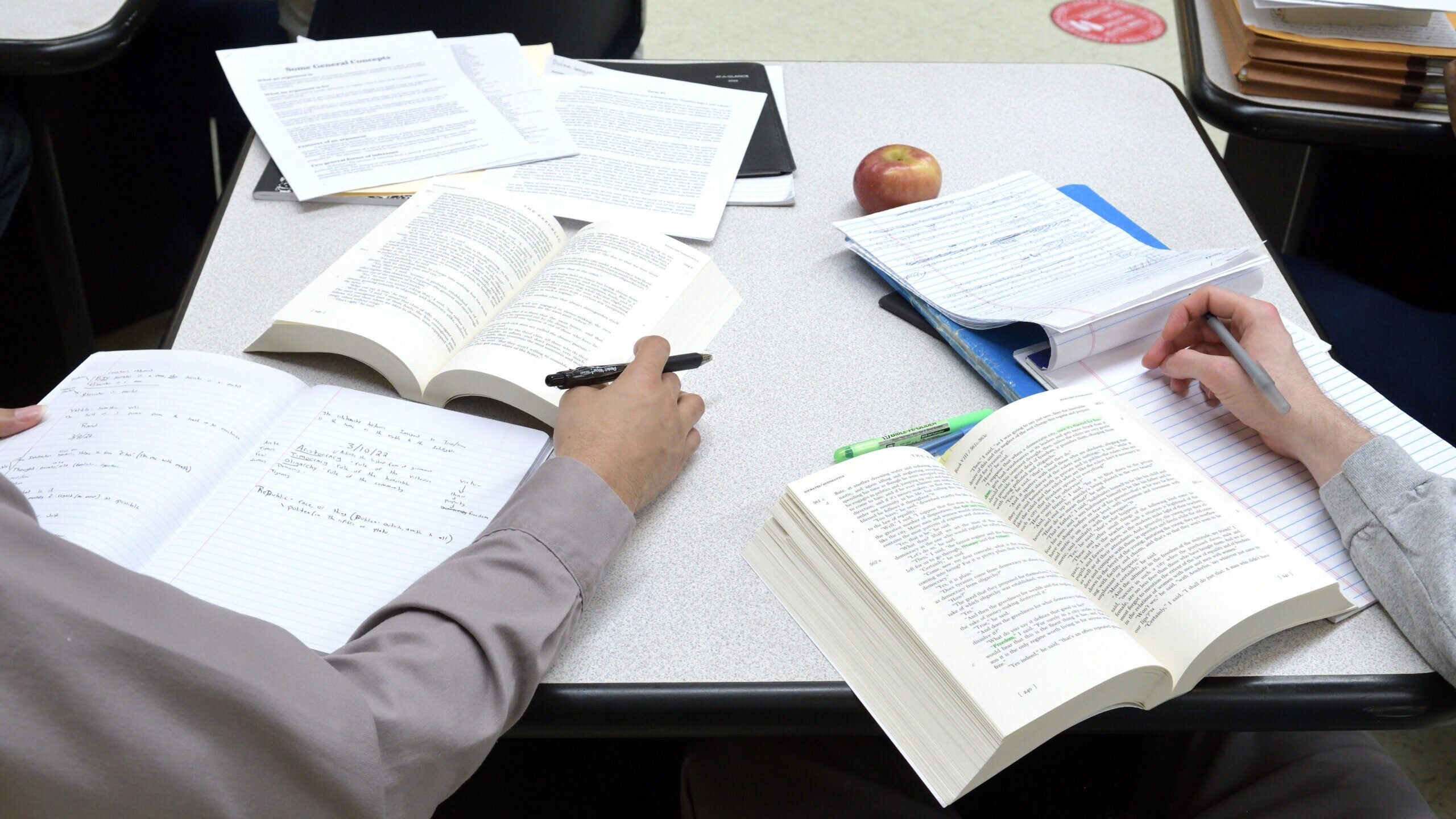 In a First, Georgetown Bachelor's Program in Prison Welcomes Mixed-Gender Class
Women incarcerated in Maryland now have the opportunity to earn a bachelor's degree from Georgetown in a one-of-a-kind program.
December 12, 2022