PJI Names Dr. Katy Ryan Director of Education
Dr. Katy Ryan joined the Georgetown Prisons and Justice Initiative to lead its growing college in prison programs as the new Director of Education and Teaching Professor.
Ryan is a recognized scholar whose research and teaching has focused on the literature and history of the U.S. prison system, and she is a leader in expanding access to education for incarcerated people. She joins PJI after more than 20 years at West Virginia University, where she co-founded the Higher Education in Prison Initiative and helped lead the development of an associate's degree program in a Pennsylvania prison.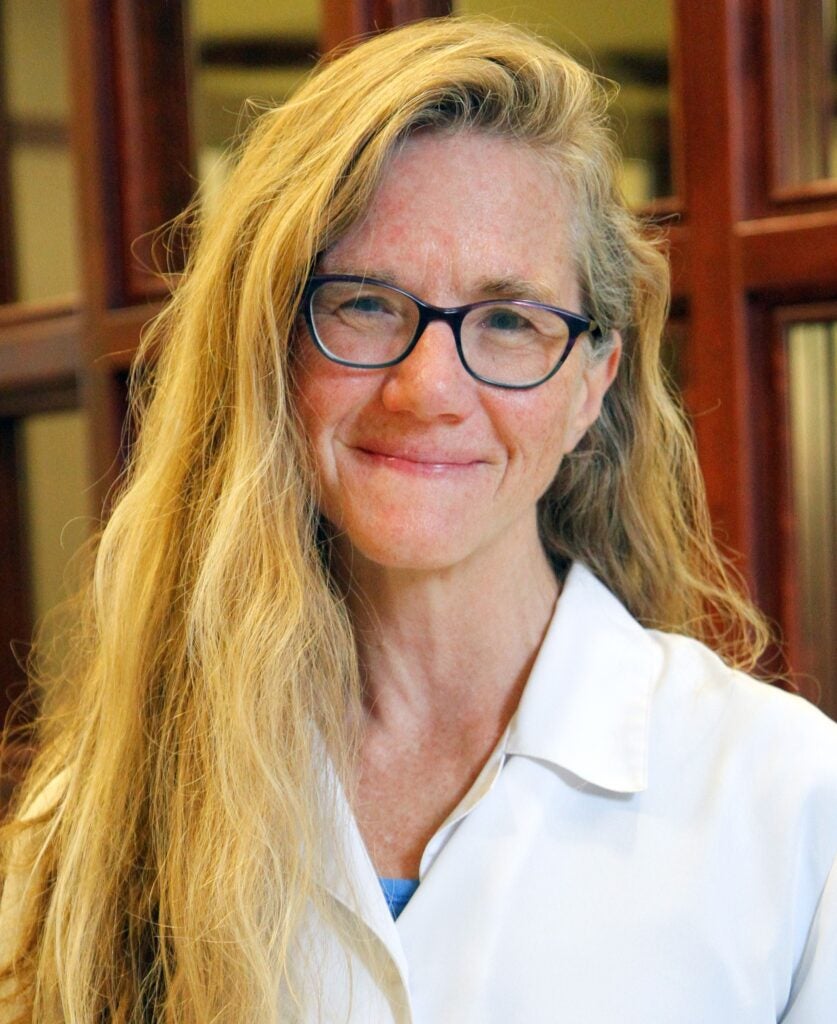 She is also the founder of the Appalachian Prison Book Project, which has sent 65,000 books to prisons across the region, creates book clubs for incarcerated people, and generates public dialogue about mass incarceration. Ryan is the co-editor of a forthcoming book about the project.
"It is such an honor to join this extraordinary PJI team and a community that dreams and builds," Ryan said. "I'm looking forward to learning the nuts and bolts of the Bachelor of Liberal Arts and Scholars programs and to contributing to the excellent reentry programs."
Ryan will lead PJI's two prison education programs – the Bachelor of Liberal Arts program in Jessup, Md., and the Prison Scholars Program in D.C., which currently have over 100 active students taking courses with Georgetown faculty. She will also have a leadership role in the planning and operations of PJI's reentry programs.
Ryan succeeds Dr. Joshua Miller in the role of Director of Education; Miller was instrumental in developing, launching, and growing PJI's current programs. PJI Director Marc Howard said Ryan's experience and commitment to her work made her a perfect fit to bring prison education programs forward into their next chapter. 
"We're thrilled to have Katy join the Prisons and Justice Initiative team," Howard said. "She has been a true champion for higher education in prisons, and we look forward to bringing high-quality educational opportunities to more incarcerated people under her thoughtful leadership." 
Over the course of her career, Ryan has brought together her work as an academic with her interest in the U.S. criminal legal system and civil rights. Exploring the humanities, literature, and writing through the lens of mass incarceration and in conversation with incarcerated students, she said, is a meaningful experience that touches entire systems inside and outside of prisons.
"I continue to be changed and inspired by the people I meet in prison," Ryan said. "Part of the promise of higher education in prison is the transformation of higher education itself. This work really activates mutual learning and growth."
As part of her role, Ryan will also be teaching at the Patuxent Institution and the D.C. Jail in literature and humanities courses.
"The classroom is one of my favorite places on earth, so I'm especially excited to begin teaching and working with students," she said. "My goal is always to create a collaborative and supportive space where we are invested in our studies and in one another."