Incarcerated Students, Georgetown Undergrads Find Common Ground in the Classroom
A group of Georgetown students sat in a circle, laughing as their professor announced the results of their class superlative votes. Alva won best artist. Xavier was picked as most opinionated. Ashley was named class clown — and the loudest. 
It was the last day of class for these 24 students — 12 Georgetown undergraduates, and 12 residents of the D.C. Jail. 
The class is Forgotten Humanity of Prisoners, a one-credit course offered by the Georgetown College of Arts & Sciences and taught by Marc Howard, director of the Prisons and Justice Initiative. Over their weekly class meetings at the jail, the students discuss criminal justice using Bryan Stevenson's book "Just Mercy" as a centerpiece.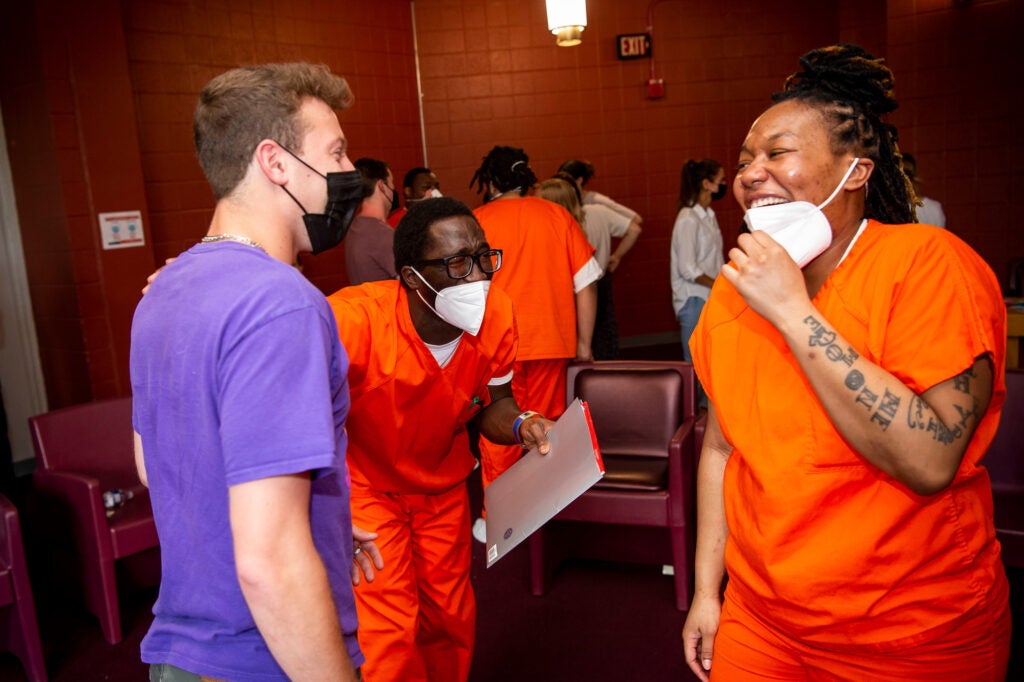 Tessa Gulley, a 2022 Georgetown graduate, said she was initially nervous about being able to connect with her incarcerated classmates when she walked into the jail for the first time.
"I was pleasantly surprised by how simple it was to find common ground. Once conversations begin, it's easy to forget that some individuals in the class are wearing orange," said Gulley, who also worked as an intern at PJI. "I learned so much from my incarcerated classmates, who were willing to share really personal experiences that they have had with the criminal justice system."
Howard, a Georgetown professor of government and law, teaches Forgotten Humanity of Prisoners each spring semester. In the fall, another "inside-outside" course called Prisons and Punishment brings together students from Georgetown's Main Campus and "Southeast Campus," the D.C. Jail. In each course, both groups of students earn the same credits for their work.
Howard said the goal of these courses is to deepen the students' shared understanding of the criminal legal and mass incarceration systems and build connections across the walls of a correctional facility.
"The class creates a space in which the students can learn from one another and engage in real, meaningful conversations about our criminal legal system from within a correctional facility," Howard said. 
The knowledge and connections gained through the class come to life in the students' final projects. In small groups, they put their thoughts on paper and poster boards, reflecting on the material while also highlighting their connections as classmates. Each group comes up with their own vision for the project: This year's final works included a recipe book, posters, and poetry. 
Explore the Students' Work: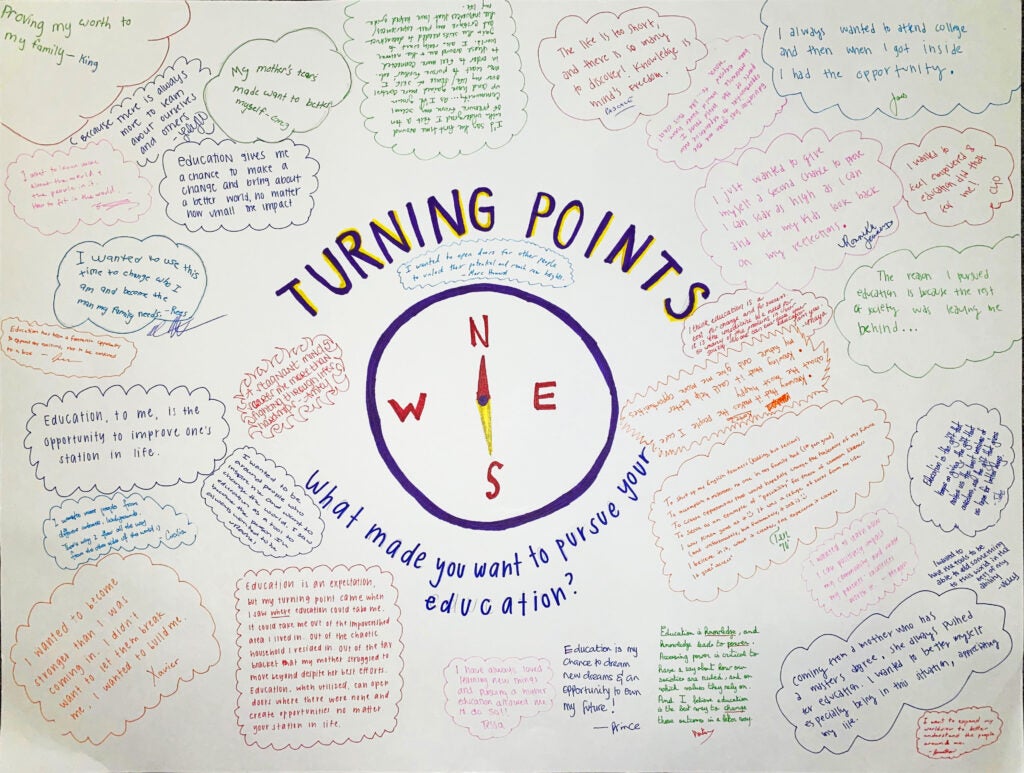 ---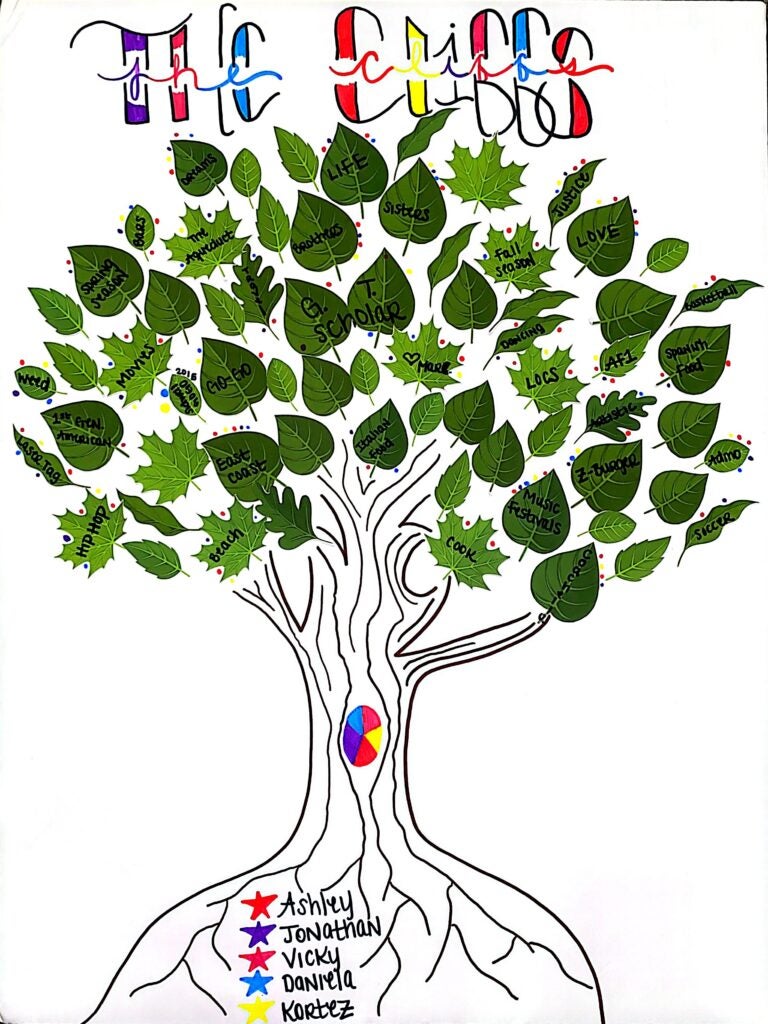 ---
---
---