Building Confidence Through Prison Education and Life After Release
Shortly after his release, Prison Scholar alum Warren Allen reflects on his pursuit of education while incarcerated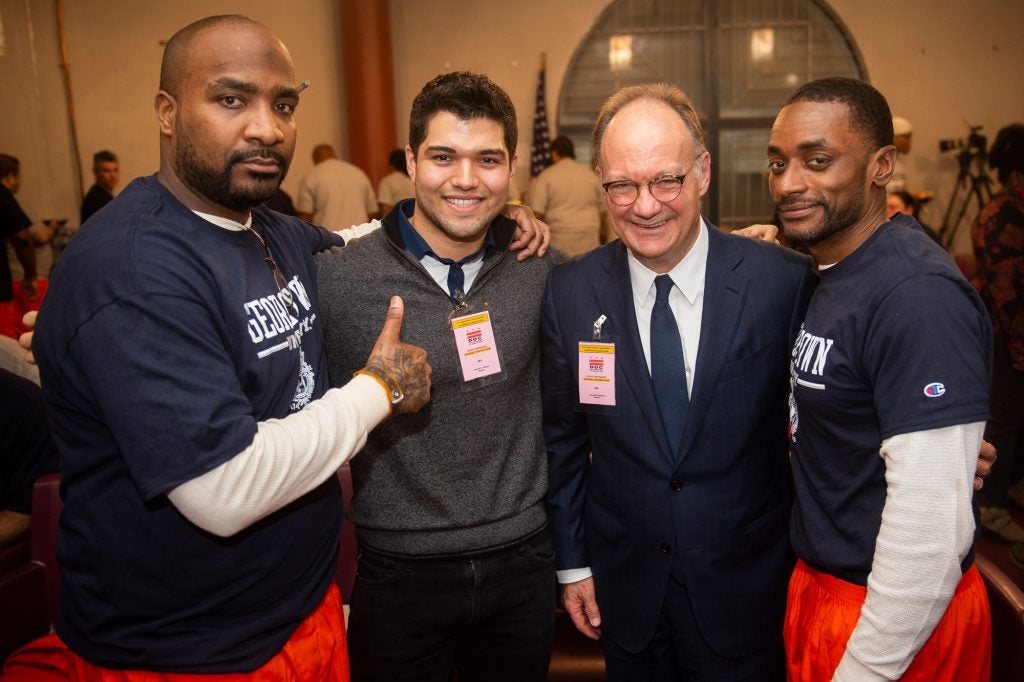 Warren Allen says he has a new birthday: March 11, the day he learned he would be freed from prison after more than 20 years.
"The floodgates opened. I broke down," Warren says of the moment he got the news from his lawyer. "For being on the left so long in life, I had to see things go right. I knew I worked for it … And when it happened, I was overwhelmed." 
Warren was released from the D.C. Jail after a judge approved his motion for a sentence reduction under the D.C. Incarceration Reduction Amendment Act, which allows for the possibility of resentencing for people who have served 15 years and whose offenses occurred when they were juveniles. Warren was just 16 when he was sentenced to 35 years to life. 
After he was incarcerated, Warren describes a process of changing his mindset and working to separate himself from negative influences and instead lean toward the things that would help him succeed — including education.
"I knew that ignorance wouldn't get me out of jail," he says. "I wanted to participate, but I needed the tools to participate. And for me, it was just letting individuals know that I needed some help. And with that help, I gained so many friends."
"I took initiative early on to do the right thing. I participated in my own recovery," he adds.
Warren sought out tutors and mentors. He read, studied, and earned his GED. He later went on to become a tutor and mentor himself, including through the Young Men Emerging program for residents ages 18 to 25 at the D.C. Jail.
There, Warren also continued his pursuit of higher education through the Prisons and Justice Initiative's Prison Scholars Program, which offers Georgetown courses to incarcerated students. He completed two semesters of for-credit and non-credit courses in subjects including philosophy, law, biology, and music. 
Most of the students weren't familiar with a college education experience, Warren says, but they excelled. Warren, who as a teenager struggled to read and write, credits the Prison Scholars Program with allowing his writing skills to flourish. He hopes to publish an extensive collection of essays he wrote and, someday, a memoir.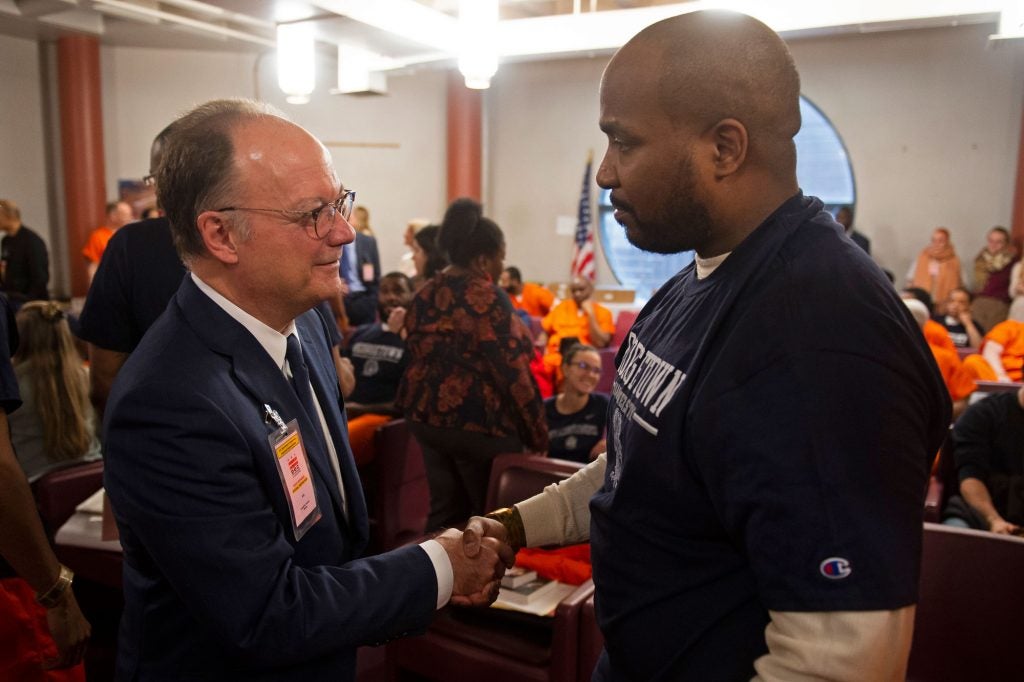 Dr. Heidi Elmendorf, who taught the introduction to biology class last spring, says Warren seemed hesitant at first about taking a science class that was far outside his comfort zone and love for reading and writing. But he was "tenacious about learning," and bold in his approach to the unfamiliar subject matter.
"He meticulously took notes as we read about and discussed new ideas, but didn't let those ideas sit passively inside of him. I loved how Warren took the lead in many class conversations as he sought ways to apply the concepts of biology to his everyday life, and I think it speaks to his drive to learn," she says. "I remain deeply appreciative of the opportunity to teach Warren last spring."
For Warren, the lessons he took away from the Prison Scholars Program go well beyond the course material.
"What I mostly got away from it was if I just apply myself, I could be sufficient in life. If I just work a little harder, I get a little more out of life. If I just raise my hand and say 'I need some help,' I get the help I need in life. And from that, I got confidence," Warren says. "Overall what I got from the program was confidence. I've gained confidence in myself. I believe in myself. But it all was a process."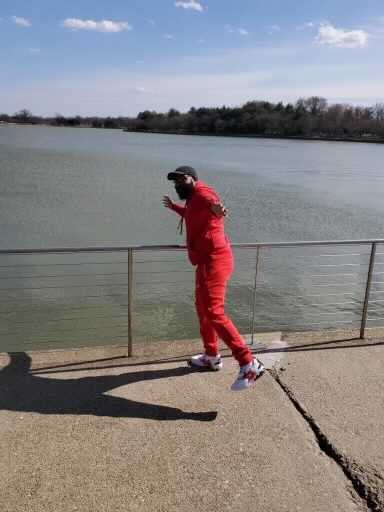 Now on the outside, Warren is adjusting to a city and world that looks very different from what he remembers. There are more people, more cars, and new technology (and tighter pants). He is beginning the job search and learning how to use his new smartphone and how to drive. 
"I'm not trying to catch up with life, I'm just trying to catch on," he says. "I'm going to make the best of my chance."
Just a few days after his release, Warren joined PJI Director Marc Howard's Forgotten Humanity of Prisoners class and spoke with undergraduate students about his experience. Warren took the class himself last spring and called it "pivotal" in helping him understand his own circumstances. Before going virtual due to COVID-19, the course brought undergraduates from campus to the jail to hold class alongside their incarcerated peers.
Warren is also enjoying the simple things, like playing with his nephew, feeling the wind blowing, and holding a door open for someone. His larger goal is to find a way to continue serving as a mentor and guide for people who might see themselves in his story, both within the prison system and in the community.
"I'm only one man. I don't have an 'S' on my chest. But I have a positive mind to do the right thing," he says. "So that's my ultimate goal, to significantly and adamantly make the world a better place."
"I've seen the bottom, I've been there. As we say, 'No trench work, no progress.' I feel like I've built the trenches," he adds. "This is the way I give back. This is the way I show my contrition. This is what rehabilitation looks like. This is what remorse looks like. Giving back any way you can."