Finding My Place After 37 Years In Prison
I had intended to write this article describing my reentry into society no later than 30 days after my release from prison on July 29, 2022. However, I quickly discovered just how difficult it is to explain a process when you're going through it. And that's exactly what I'm doing: I am enduring my reentry after spending 37 years, two months and one day incarcerated. I can't describe this transition with precision. I can only definitively say that my absolute worst day out here, in free society, has been exponentially greater than my best days in prison.
I am 54 years old. When I went to prison in May of 1985, I was a mere 16-year-old boy. I had dropped out of school a year or two prior to going to prison and lived on the fringes of society in East Baltimore. Now, after my sentence was reduced under Maryland's Juvenile Restoration Act, I have the opportunity to fully participate. However, I must catch up with the norms and customs that are in many respects completely alien to me. This world is unfamiliar to me and often feels hostile. Prison felt the same when I first entered the system, but I was a young man then and was able to adjust even to that environment. Now, I find starting over more difficult. In prison, might, the potency of your physicality, meant that you were always right. That's a vastly different world than what I contend with now, out here in free society. Absent the warm and comforting support of friends and family, I would not survive this reentry process. I am certain of that. Prison conditions individuals to survive. Free society dictates that you live in accordance with the rules and norms of society. I'm learning, and not begrudgingly so, that if I conform to the rules, norms, and customs of free society, I can attain the comfort and security that have always eluded me. For to win in society, one must do what one has to do. Losers, from time immemorial, have always done what they wanted to do. Hence the maxim: winners do what they have to do, and losers do what they want to do.
It may be easy for someone who hasn't experienced a transition like mine to grasp the myriad challenges returning citizens face. Coming home is a joyous thing, and I have wondered at first-time experiences, like going on my very first boat trip, spending a weekend in a luxury hotel, sitting at a bar having drinks with friends, and purchasing furniture to decorate a home. The list is endless. Prior to July 29, 2022, I had never spent a single day in free society as an adult. I now get the opportunity to live as an adult with the free spirit of a child. Everything is joyous, and sometimes even the challenges I face are simply amusements.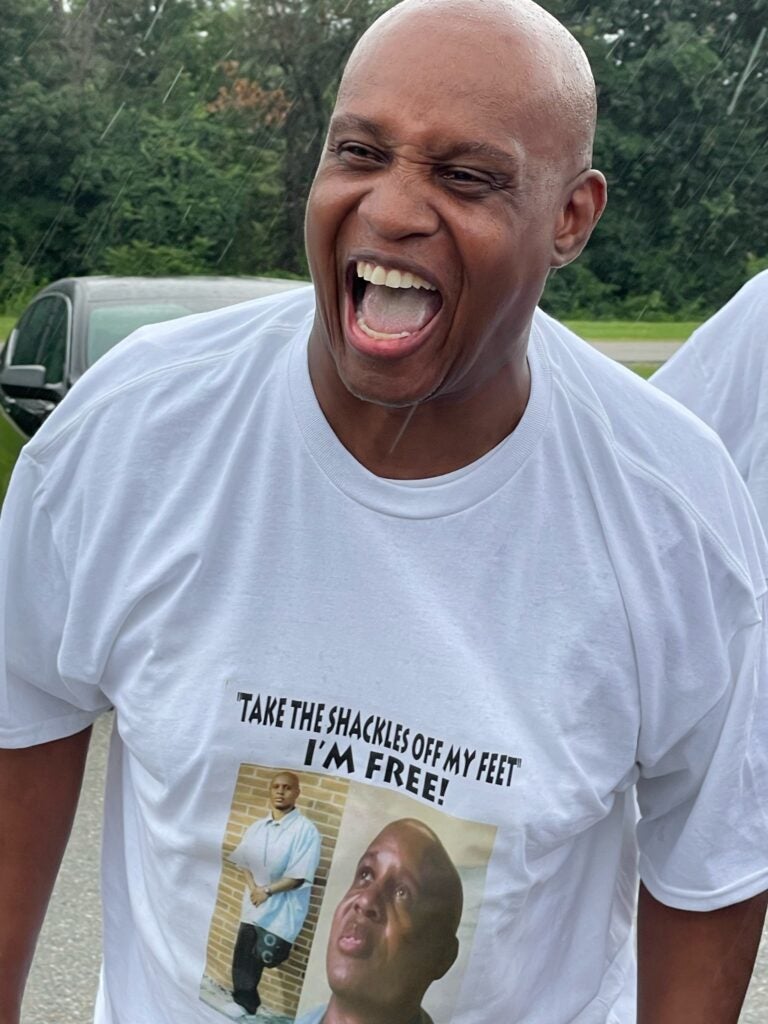 But parallel to these happy moments are daily challenges that leave me feeling lost, confused, and woefully inadequate. I'll go into a store and when it's time to pay, I find myself being stared at in frustration by other customers because they can't understand why it's taking so long for me to scan my items and check out. Until I came home, I had never used a cell phone or internet, so this new digital era is often confusing to me. Most times, a sympathetic and understanding store clerk will succor me through the process. But there is absolutely no one to keep me from feeling insignificant as the world bustles around me.
Martin Heidegger, one of the most consequential philosophers of the 20th century, observed that each individual must carve a tiny space out this vast universe for himself where he can feel safe, protected, and secure. If a person fails to create that place for himself, he'll likely live a desolate and depressive life. In some strange way, Heidegger sums up my experience; I'm desperately trying to find my place in the world. If I fail to do that, I'll create a prison for myself far worse than the one I painstakingly fought to get out of. 
It is not my wont to speak for others, but I would imagine that I'm not alone in my feelings. While I was in prison for nearly four decades, the world moved forward, and I was stuck in time. Leaps and bounds in technology occurred, and new customs, norms, and structures formed. My closest and dearest family members and friends grew old and died. The neighborhood I grew up in was completely gentrified, leaving it almost unrecognizable to me as I try to get my bearings.
The only reason I have landed on my feet is because of the support base I have. It is no surprise to me, just two months out from my release, why it is exceedingly common for others in my position to be enticed back into the ease and familiarity of the fringe world they are more familiar with. The things that most others find to be routine are often challenging to me. However,  I have found that no challenge is insurmountable. I know that I have a long reentry road ahead, but my success is assured because that which is inside of me is greater than that which is behind me and before me.
Arlando "Tray" Jones III is a Program Associate at the Prisons and Justice Initiative. He is also a published author, public speaker, and advocate for wrongfully convicted people.