Film Screening: "The Sentence"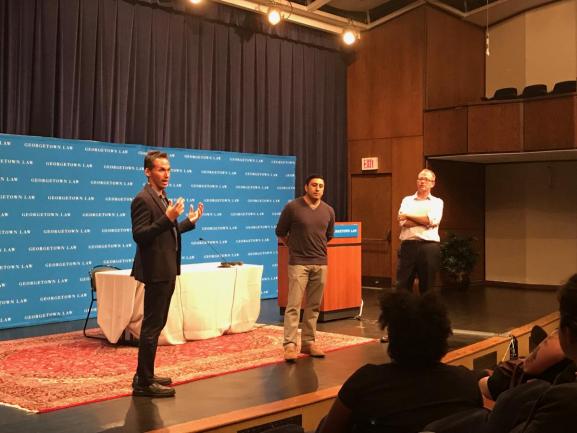 Our first event of the year was a pre-release screening of the new award-winning HBO documentary, The Sentence. Winner of the 2018 Sundance Film Festival Audience Award, the film follows Cindy Shank, mother of three, who is serving a 15-year sentence in federal prison for her tangential involvement with a Michigan drug ring years earlier. This intimate portrait of the devastating consequences of mandatory minimum drug sentencing, captured by Cindy's brother, follows her and her family over the course of ten years.
The event also included remarks by director Rudy Valdez, followed by an audience Q&A session.