Two Returning Citizens and Advocates Join PJI Team
The Georgetown Prisons and Justice Initiative welcomed two new program associates to the team, both returning citizens committed to criminal justice reform.
Colie "Shaka" Long and Arlando "Tray" Jones III joined the PJI staff less than a month after they were released from prison – coincidentally both on July 29, 2022 after 26 and 37 years, respectively. During their incarceration, both men became standout students and leaders, including in PJI programs.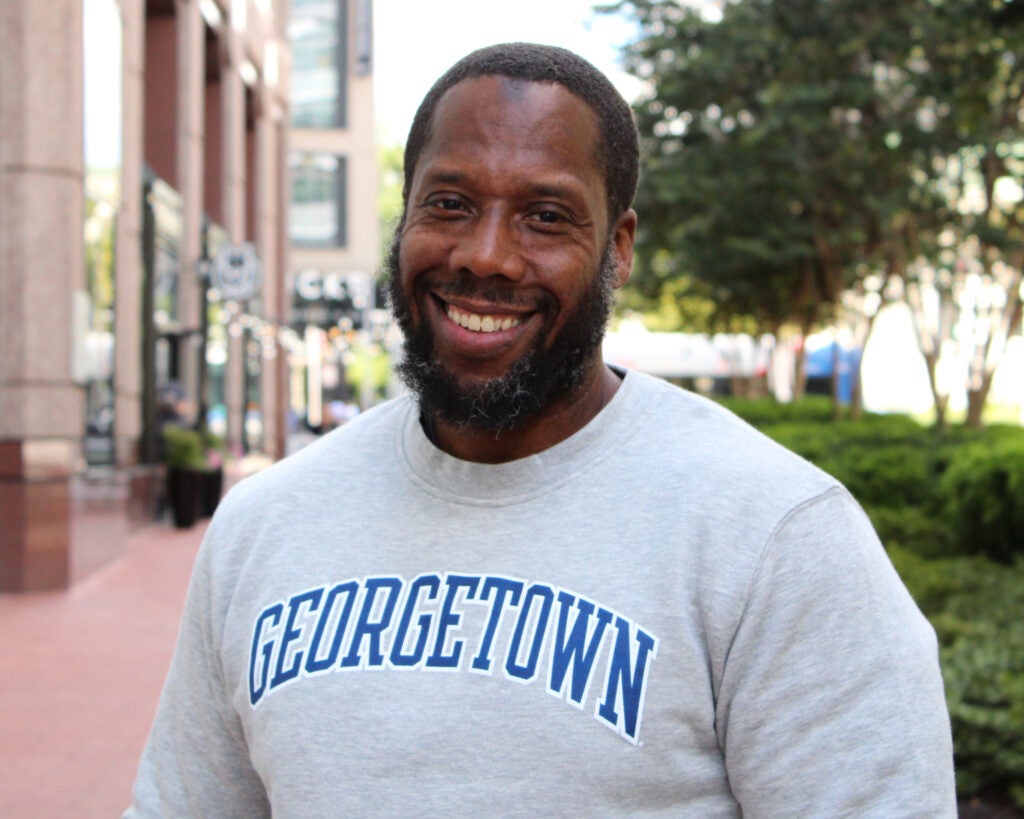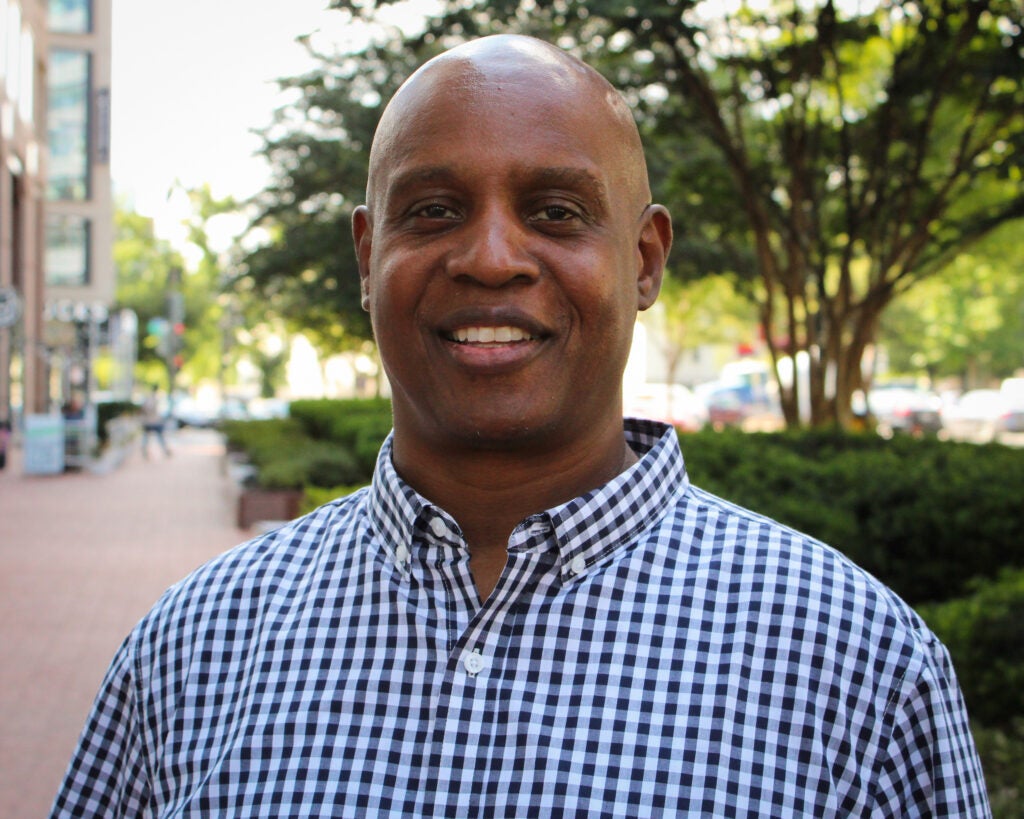 Long excelled in several Georgetown courses he took through the Prison Scholars Program at the D.C. Jail, where he also served as a leader in the Young Men Emerging mentorship program. Long is also an author, advocate, and Justice Reform Fellow at FAMM.
"This is the first page to a new chapter in my book of life," Long said. "I'm so looking forward to working with PJI and gaining the opportunity to pay it forward to other returning citizens."
Jones was a recurring student and impactful guest speaker in PJI Director Marc Howard's classes both on campus and at the Jessup Correctional Institution in Maryland. He holds a bachelor's degree in Applied Psychology from Coppin State University and is also passionate about philosophy. Wrongfully convicted at 16 years old, Jones has shared his story through two autobiographical books and a 2021 Making an Exoneree investigation and documentary.
"I feel honored and privileged to have an opportunity to advance the noble mission of PJI, because I am intimately aware of how necessary and vital work like this is to wrongfully convicted and unjustly treated people in the prison system," Jones said.
The new program associate positions create an opportunity for PJI to bring on new staff members with personal experience in the criminal legal system. In their roles, Long and Jones will each support PJI programs, students, and alumni with administrative responsibilities and reentry support.
"I was fortunate to get to know Shaka and Tray as both students and friends. Now, I'm thrilled to welcome them to PJI as colleagues," said PJI Director Marc Howard. "With their experience, leadership, and commitment, I know they will both bring so much to the team and our work."