Guy Redford: Starting a New Career with New Confidence
Guy Redford admits he got off to a rocky start when he first arrived at the MORCA-Georgetown Paralegal Program in the fall of 2021 and even considered leaving early on. But less than a year later, he has a full-time job as a paralegal and is back in the classroom encouraging the next group of students.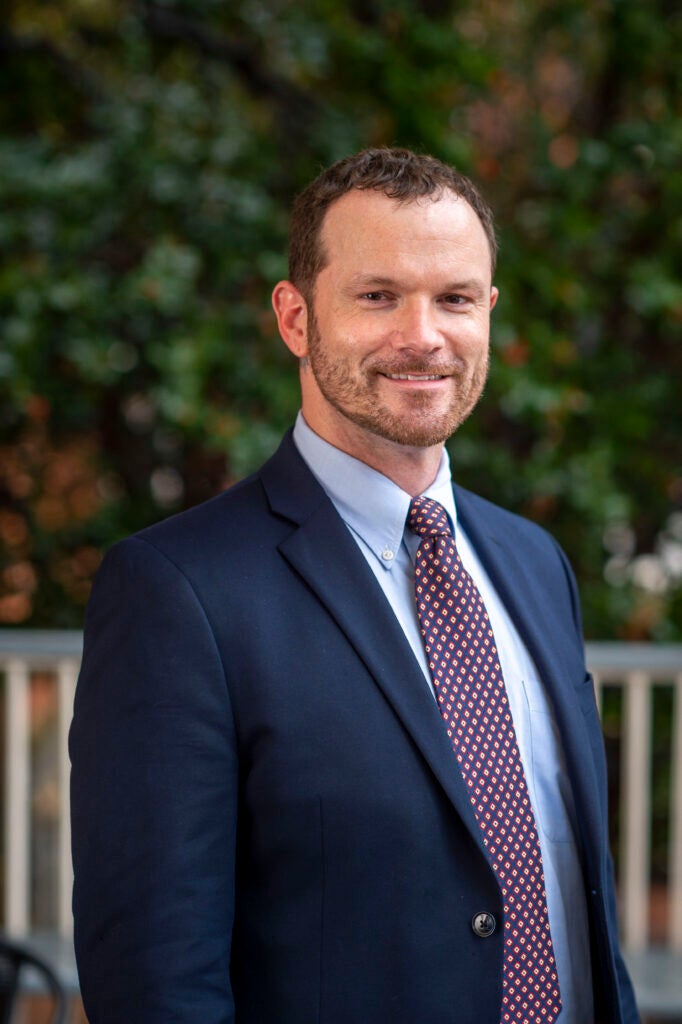 "When I came into the program, I felt way in over my head and overwhelmed with all of the information that was coming at me. I wasn't even sure that I was going to succeed," Redford recalls. "So where I'm at today is a complete turnaround."
Redford graduated from the program's second cohort at the top of the class and was offered a full-time paralegal job in the D.C. Attorney General's Office in early 2022. In his role, he focuses on electronic discovery and document review, helping attorneys stay prepared and organized for their cases. 
Redford says it's ironic that he landed a tech-focused job after initially finding the tech piece of the paralegal program's curriculum so daunting. 
"When I found out my position was going to be in technology, I was nervous. But then I thought about all of the things I had gone through and accomplished in the program, and I felt excited to tackle something that had given me so much anxiety," Redford says. "And when I started, I couldn't believe it – I knew exactly what to do." 
In addition to the technical and paralegal skills, Redford's main takeaway from the program was a major boost in confidence. 
"The confidence alone that this program has given me is life changing," he says. "I never thought that I would have an opportunity to be working for the government after my past. So it's just an amazing feeling."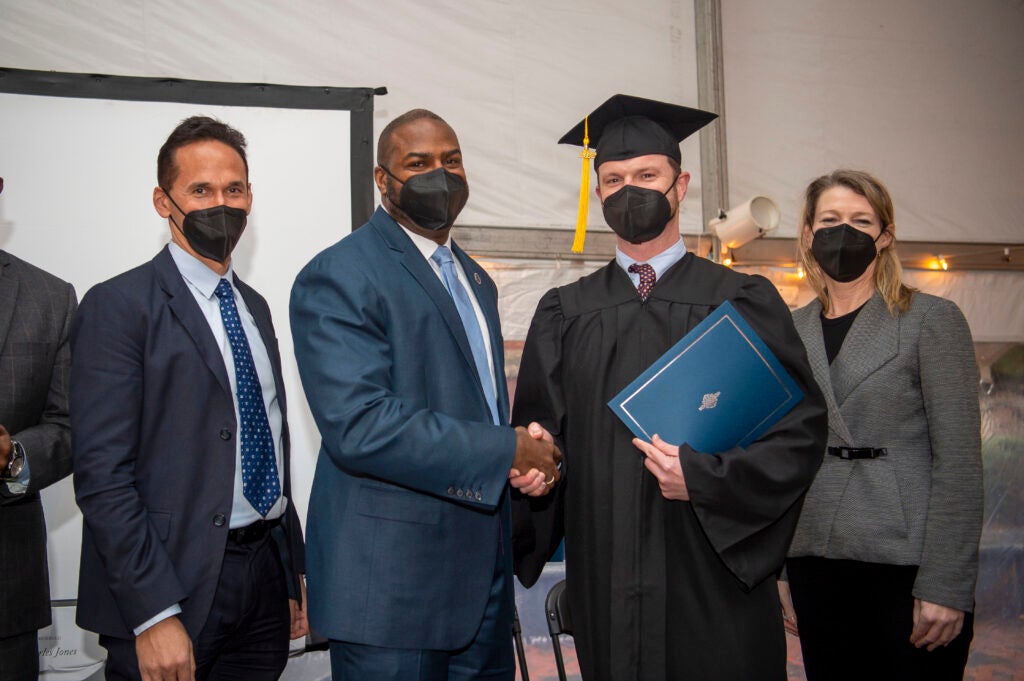 Redford says he's proud that his daughter has been able to see his confidence and career grow and hopes he can continue to pass on the lessons he's learned through the program to her. And back at Georgetown, Redford is also serving as a role model for the newest cohort of MORCA-Georgetown Paralegal Fellows. A few hours each week, he and several other program alumni offer guidance and mentorship to the current students. 
"There was a time where I felt like I should drop out, and somebody helped lift me up and guide me to make me feel that I could do it," he says. "I want to be a part of that for somebody else."
Redford was recently accepted into the DC Futures Program, which supports college students in the District with scholarships and coaching. He plans to continue his education and pursue a bachelor's degree in IT at Catholic University next year.