Alum Kenard Johnson: From Jailhouse Lawyer to Professional Paralegal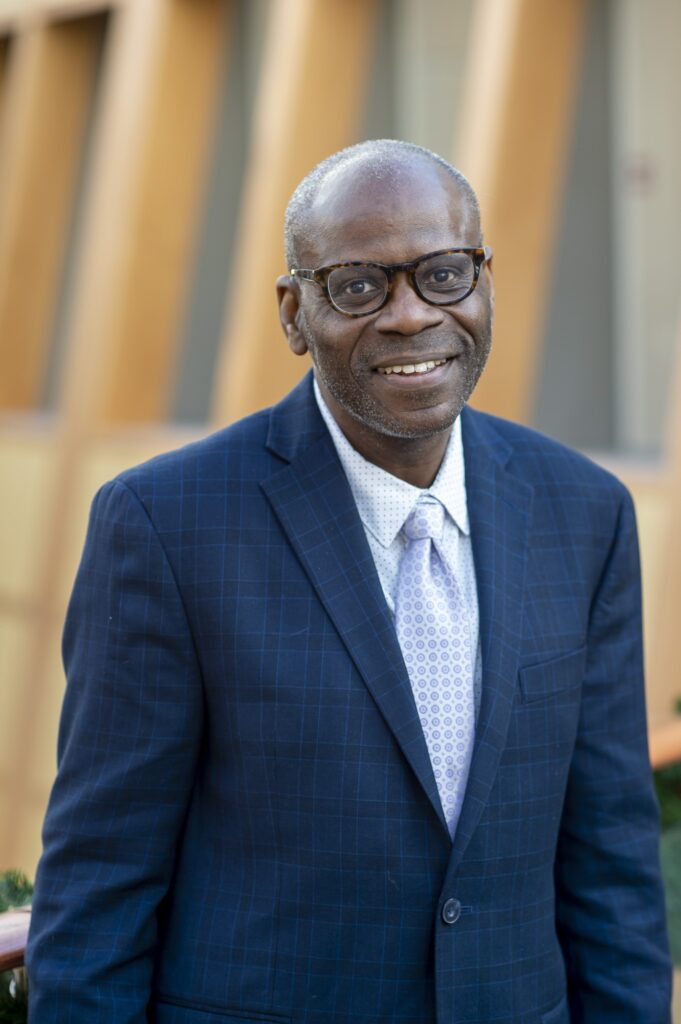 A former "jailhouse lawyer," Kenard Johnson has built his early knack for legal work and love of learning into a rewarding career. Johnson is now putting his legal skills to use and helping District residents in his role as a paralegal specialist for the D.C. Office of the Attorney General's consumer protection team.
He started the job shortly after graduating from the MORCA-Georgetown Paralegal Program in 2022. The six-month intensive certificate program, offered specifically to people who have previously been incarcerated, prepares participants to step into full-time legal support roles. 
"Georgetown really prepared me with a foundation that is transferable in a lot of senses," Johnson said. "And Georgetown gave me enough psychological energy to overcome any impediment or internal feelings that I'm inadequate."
Johnson is one of five program graduates from his class who joined the Attorney General's Office of Consumer Protection. In his role, he works closely with attorneys and clients to resolve situations in which a District resident has been unfairly hurt financially by a business. 
"I'm able to mediate and help individuals who really need help, who really can't fix the problem themselves," he said. "That's to me the highlight of my job. Those are the days that I really like being at OAG, when I can solve problems for the small man. I go to work every day to commit myself to solve a problem and to make life that much simpler and better for District residents."
Johnson said he and his fellow graduates have been instrumental in putting tens of thousands of dollars back in the pockets of D.C. residents – from a $15 charge for food delivery that never arrived to someone's entire savings that had been wiped out by credit card fraud.
"I go to work every day to commit myself to solve a problem and to make life that much simpler and better for District residents."

Kenard Johnson
Righting Wrongs
It was Johnson's interest in helping others and correcting injustice that first pushed him to study the law. He started spending his time in the prison law library after an explosion, caused by methane gas from a nearby landfill, killed one person and seriously injured another at the now-shuttered Lorton Reformatory complex in Virginia in 1984. 
Not long after, Johnson took his first significant step toward a future in law – through an opportunity with Georgetown University.
Through the Georgetown Street Law program, then led by Professor Richard Roe, Johnson had a chance to learn the foundations of the legal field. Johnson filed a class-action lawsuit against the District government over the unsafe conditions at Lorton that, while ultimately unsuccessful, drove him to keep learning.
"That was my first opportunity to litigate, even though we lost. I started reading more and more case law, staying up all night talking with other guys," he said. "We became jailhouse scholars. And then I started winning some cases."
Johnson helped other incarcerated people win sentencing relief, have their cases reconsidered, and file civil rights complaints. 
"That experience was so rich, so filled with opportunities that I fell in love with litigation," he said. "From there, I either worked in the law library, or in school as a tutor, or spent all my time helping people."
Johnson went on to earn his bachelor's degree in American Studies from Goucher College – a degree he started inside and later completed on Goucher's main campus. 
Back to Georgetown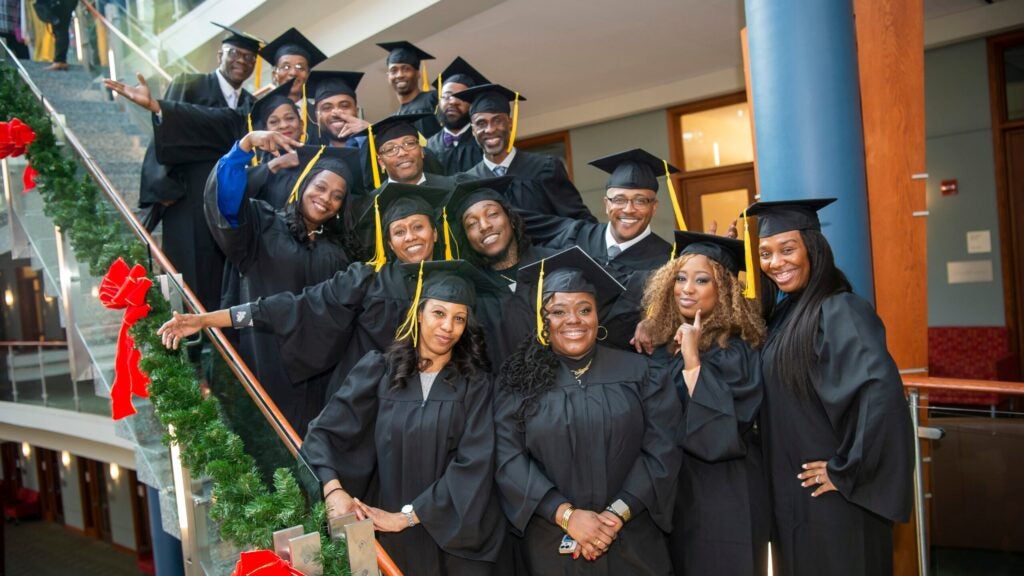 Johnson became a Georgetown student once again in the fall of 2022, when he was accepted into the third cohort of the MORCA-Georgetown Paralegal Program. Building on his formal education and self-taught knowledge of the law, Johnson completed the challenging academic and professional development program he describes as two years of law school in less than six months. He and 15 other students graduated from the program that December.
"With my classmates, we competed against each other, and on the other hand we helped each other," Johnson said. "We helped each other so we can put together tight resumes and go out in the workplace and present ourselves as the best person prepared for the job."
The MORCA-Georgetown Paralegal Program works with employment partners – like the D.C. Office of the Attorney General – to meet their needs for talented legal support staff and expand hiring practices that are more inclusive of people with past convictions. 
Johnson said the program's alumni are evidence of what formerly incarcerated professionals can accomplish when given the opportunity to learn and showcase their talents.
"Our legacy is that we're returning citizens who are proving ourselves to society that we can come to Georgetown perform on a very high level, compete, graduate and go out in the workforce and do it," he said.
Outside of his professional career, Johnson said he doesn't think he's quite done with school: He hopes to eventually earn a master's degree. He also is working on sharing his published book of poetry, titled "Below D.C.'s Black Poverty Line," in which he explores the intersection between history, race, and poverty in the District.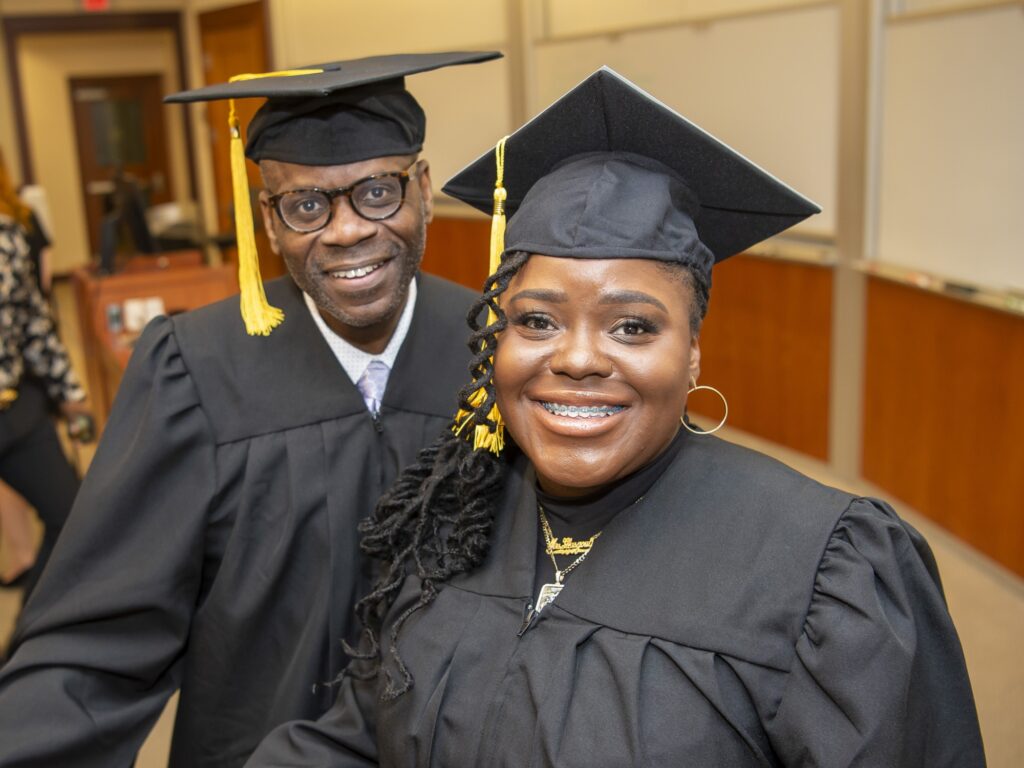 Interested in Hiring?
If your organization is interested in partnering with the MORCA-Georgetown Paralegal Program, get in touch!
Info on Partnerships