Making an Exoneree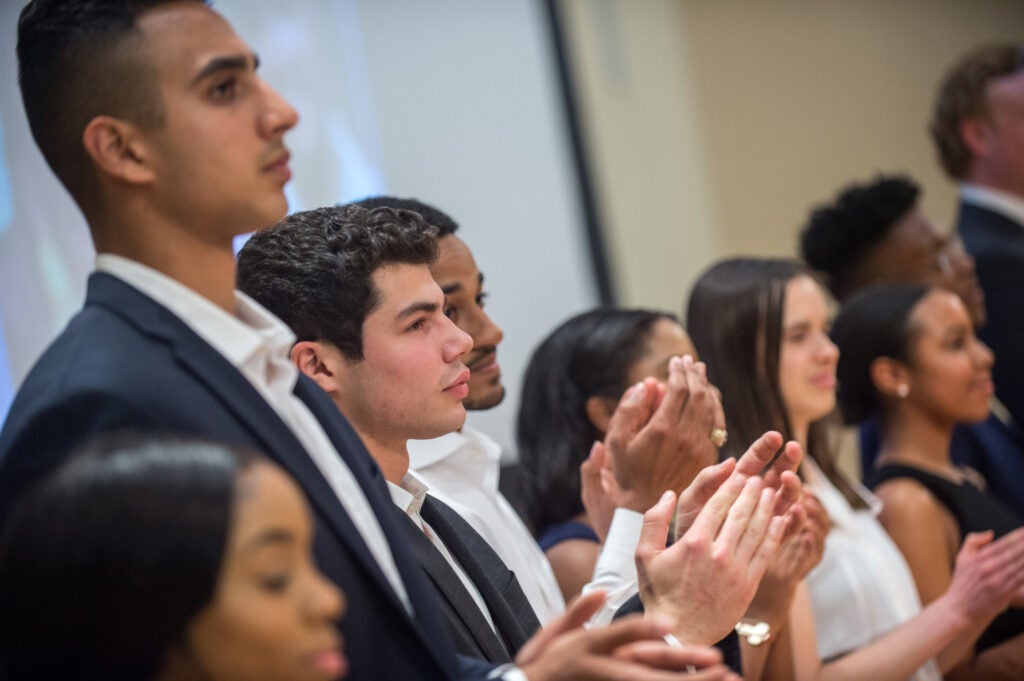 Since 1989, more than 2,700 people have been exonerated, according to the National Registry of Exonerations. Together, they lost nearly 25,000 years of their lives incarcerated for crimes they didn't commit.
Since 2018, Georgetown undergraduates have become advocates for individuals with strong cases for exoneration through the "Making an Exoneree" course. In small groups, students delve into these cases and produce short documentaries in hopes of proving the innocence of their clients.
PJI Director Marc Howard and his childhood friend Marty Tankleff, who was himself wrongfully incarcerated for almost 18 years before his exoneration, teach "Making an Exoneree" each spring semester.
In 2018, three students' documentary helped exonerate Valentino Dixon, who was wrongfully incarcerated for 28 years.
Jermane Scott
Edward Martinez
Terrel Barros
Keith Washington
Anthony Apanovitch

John Brookins
James Fowler
Tjane Marshall
Eric Riddick
Nanon Williams
Christina Boyer
Valentino Dixon
Tim Wright
John Moss III
Kenneth Bond
Click here to watch all of the documentaries on YouTube, and visit the Making an Exoneree website to keep up with the cases.