Georgetown-Jessup Debate Program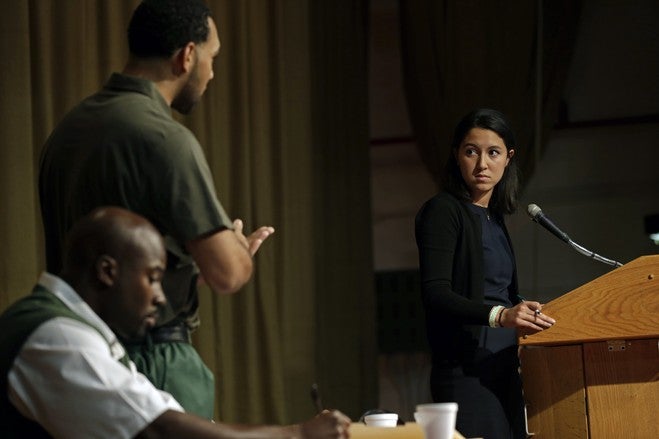 The Georgetown-Jessup Debate Program (GJDP) seeks to bring the educational forum of competitive debate to incarcerated students at the Jessup Correctional Institution (JCI). Structured as a course within the pre-existing JCI Scholars Program, the GJDP focuses on developing public speaking, building arguments, and improving logical reasoning skills. Jessup students learn about controversial topics in ethics, domestic policy, international relations, economics, feminism, and criminal justice, and then take the challenge of defending positions (with which they may personally disagree) in competitive debates against their peers.
The program is led by Matthew Kahn (COL '17) with the support of Professor Howard and members of the debate teams at Georgetown. Anyone interested in learning more about the program, or those with debate experience who are interested in volunteering, are encouraged to contact Matthew at mjk278@georgetown.edu for more information.